What You Should Know:
– 4,600+ GFC Followers
– 9,600+ social media followers
– 90,000-100,000 page views per month
What You Should Also Know:
I am not really sure how any of the above happened but it's cool, I'll go with it
What You Should Do If You Are Interested:
Go here. Read the options. Follow the instructions.
What You Should Do If You Aren't Interested:
Grab a glass of wine and make fish faces while sitting on the couch.
It's more fun and less expensive. But listen to your blog. What does your blog want you to do?
hint: book a spot AND drink wine
Hope to see you in March lover beans.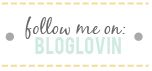 Founder and creator of LIY, Erin turned her dream of a hobby blog into a full-time career which she now runs alongside the LIY team! When not in front of her computer screen [with a La Croix or wine in hand] or in front of a mirror taking mirror selfies, you can find Erin spending time on the water, cuddled up with her two pups and husband most likely watching the latest Shark Tank episode, or getting lost in an easy beach read.