Two years ago tonight, this blog was simply a thought in my head.
My evenings were spent sans computer.
Laundry was most likely not thrown all over my bedroom floor.
Self portrait sessions were something to be laughed at.
Stress levels were minimal.
Buttons were something that you sew on a shirt, not something that goes on a sidebar.
Less wine was most likely consumed.
Heck, I remember even feeling bored on occasion.
Two years ago tonight, I didn't fathom how hitting publish on my very first post the next day would forever change my life. I didn't have a grasp on how much of a creative outlet this would turn out to be.
I wasn't aware that I would soon start developing very real friendships in other states and countries.
I had no clue I would find myself laughing, crying, and praying for people I may never meet face to face.
It never occurred me to that this blog right here would spark a passion in me to live a fuller life, to laugh more often, to look for the beauty in the everyday things that I so often passed by before, and to embrace the awkward moments that I so often find myself in. I certainly didn't think two years later I would have over 600 posts under my belt, over 24,000 comments left, and one million + page views. I never anticipated coming together with hundreds of others to raise over $2700 for a family in need. I never knew that blogging would make me push my limits, think outside the box, and teach me something I had not yet learned..
self discipline.
Two years ago tonight was the eve of one of the best decisions I would ever make.
I am in love with blogging.
I am in love with connecting to you all.
I am in love with evolving, growing, and documenting it all along the way.
I hope you know how much I appreciate each and every one of you who open up your computer screen to this space on a regular basis. I appreciate the smiles you bring my way, the questions you make me ponder, the laughs you give me, the tears you allow me to feel, I appreciate it all.
Without you, these past two years would not be what they have been.
And for that I say thank you.
I love you.
Two years down, a lifetime to go.
To celebrate this milestone, I only find it fitting to shower you with gifts. Sounds fun right?
I present to you….
Banana Republic Trina Turk Leather Handbag
Red Vines//Mac & Cheese//Air Heads//Whales Crackers//Two Stemless Wine Glasses
$15 iTunes Gift Card//Daily Planner//$50 Target Gift Card
Peppermint Foot Lotion//Happiness Candle//Lip Gloss//Two Elle Nail Polishes//Hand Soap
Bubble Bath//Burberry Brit Perfume
Above are some of the things that bring a little bit of happiness into each of my days.
And because you make me happy, I want to share that happy with you.
Entries are easy..one winner takes all.
Thank you once again for being apart of this whole experience.
I can't wait to see what the future holds.
xoxo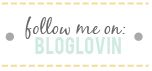 Founder and creator of LIY, Erin turned her dream of a hobby blog into a full-time career which she now runs alongside the LIY team! When not in front of her computer screen [with a La Croix or wine in hand] or in front of a mirror taking mirror selfies, you can find Erin spending time on the water, cuddled up with her two pups and husband most likely watching the latest Shark Tank episode, or getting lost in an easy beach read.