As you know Valentines Day is right around the corner.
I should rephrase that.
If you are a woman, you are aware that Valentines Day is right around the corner.
In honor of that day of love,
little miss Lauren
(who is pretty much the cheese to my noodle) and I have decided to ask you some fun little love questions. Actually Lauren thought of this idea and invited me in on it. The girl gets all the credit. I am pretty sure she was inspired after reading Bill and Giuliana's book "
I Do, Now What?
" So really now that I mention it, Bill and Giuliana put this post together.
Anyhow…all we would like you to do is answer the following questions and on Wednesday, February 13th
Lauren
and I will have all of your answers posted on our respective blogs. I should mention that yes, your answers will be linked up to your blog. I am not sure if I am telling you this from a "Ooooh yaaaaay" standpoint or a "just know what you write will be traced back to your name.." standpoint. wink wink.
Here are those questions:
1. What is your best piece of relationship advice?
2. What is the biggest lesson you've learned about love?
3. What is your favorite way to show someone you love them?
I don't know about you guys but reading other people's tid bits on love/relationship advice is kinda fun.
I think I have come up with my biggest lesson learned on love already.
Smart phones do not bring spouses closer together.
Get answering and make sure to check back on the 13th so you can become fully aware of how (or how not) to shower your significant other with love. It'll be fun. Promise.
Speaking of showering your significant other with love, it's probably time you start dropping hints to your man about what you would like for Valentines Day. Luckily, I have just the ticket.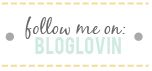 Founder and creator of LIY, Erin turned her dream of a hobby blog into a full-time career which she now runs alongside the LIY team! When not in front of her computer screen [with a La Croix or wine in hand] or in front of a mirror taking mirror selfies, you can find Erin spending time on the water, cuddled up with her two pups and husband most likely watching the latest Shark Tank episode, or getting lost in an easy beach read.