It's one of those days where I sit down to write and I feel empty.
Please tell me you all have these days.
I am so desperate to think of a fascinating "topic" that I just talked on the phone with my dad for roughly 30 minutes trying to gather all "blog worthy" ideas. He had two ideas:
–Write about how I ditch out on family reunions (apparently somebody is holding a grudge for me missing the family gathering that happened this past weekend…nice subtle hint there father).
–Share a Christmas wish-list. A wish-list sounds nice and all but those require effort (pictures, links, more pictures, more links..no thank you).
So here I am.
I know this is totally unrelated to what I am about to say but there are some seriously strong whiffs of lavender being sent my way right now. This is rather absurd because there is not one ounce of lavender near me. Regardless, I am about to dance in circles with my arms in the air praising the mysterious lavender God who is blessing my lavender loving heart right now.
I just said the word "lavender" 4 times in one short paragraph.
End side note.
On these empty days I question what I think to be true of blogging.
Is it better to write consistently, or only write when you feel like you have something of quality to share?
Unfortunately my mind comes back with this response "Write consistently and just make sure it is quality".
No pressure or anything there mind.
On a blogging perspective related note…..this whole thing has blown my mind recently.
Blogging that is.
I think blogging can be one of the most selfish hobbies one can get involved with.
I mean think about it people—our hobby is focused around writing about our lives thinking that every other person out there should take great interest in what we are up to, what opinions we have, how we style our outfits, etc. But then things happen…like really amazing things, and my brain gets a whole new thought about blogging.
It started with what you all did for Isaac.
And then I found myself over on Erica's blog reading about the 25 Days of Christmas Challenge she is hosting (25 days..25 random acts of kindness…It makes my heart beat a little faster).
Today I watched Katie share a story that has been on her heart for months. She finally got the courage to talk about a high school friends daughter who is also suffering from cancer right now (please, please go read about little Maggie. what in the world is happening with kids and cancer right now? it is like this devastating plague that I want to take by the neck and choke to death..putting it lightly).
Anyhow, all of this to say that my perspective on blogging has really widened this past week or so.
We are more than a cute pair of heels, sock bun, and bubble necklace.
although I do play the whole bubble necklace role well
We are real people with real hearts, real desires, real hopes, and real dreams….we aspire to be more, do more…The best news to all of this is that we can.
We can be more, we can do more, we can love harder, connect deeper.
And that is like the best news my brain has heard/thought about blogging in awhile.
source
So back to where I was going with all of this (I really have no idea where that was..)
I just feel like my mind is trying to wrap itself around a new perspective right now.
So if I seem a little "off" or "distant" or "hey–you have 152 emails sitting in your inbox that you need to respond to, get on it!!!" just know that I am soaking these whole new thoughts up.
Most likely right next to the Christmas tree with a big mug hot chocolate in my hands.
Quantity vs Quality.
What are your thoughts when it comes to blogging?
ps. the whole not answering emails thing was really just me trying to find a justifiable excuse as to why I have been slacking so bad recently in that department. If I am being honest it's called procrastination and this one word called overwhelmed. so yes…if you are expecting an email from me right now, just know that I am expecting to get an answer to you…someday 😉
pps. i would rather be in person with all of you people reading this right now. like sipping on cocktails while eating mac and cheese. lets talk about how much cooler that would be….
ppps. it'd be cool.
but not at cool as this girl….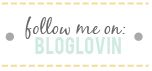 Founder and creator of LIY, Erin turned her dream of a hobby blog into a full-time career which she now runs alongside the LIY team! When not in front of her computer screen [with a La Croix or wine in hand] or in front of a mirror taking mirror selfies, you can find Erin spending time on the water, cuddled up with her two pups and husband most likely watching the latest Shark Tank episode, or getting lost in an easy beach read.