We all have em'…we just don't all share em'.
A few months ago I was reading one of my absolute favorite blogs (that would be Steph over at A Beautiful Mess) and she had the bright idea of having her readers leave comments ANONYMOUSLY for the day. But not just any comments. Comments that you would ONLY leave if you knew nobody was going to know that it was coming out of your mouth (or in this case, fingers). I was smitten by that post. Or should I say comments. They were hilarious. And real.
And I still go back occasionally to see if any more have been added since…
So today, guess what we are doing here?
We are sharing our secrets anonymously.
It is the one day for the year that I will be pro-anon (just wait…this will be a stance in the next political debates..)
So you pass gas in public on a regular basis? Sweat out of your shirts every day? Stole lip gloss from a store? Voted for Scott Disick for President? Think your sister's husband is a better fit for you?
Tell us. Nobody will know it was you. Promise.
And real quick—spread the word on this. The more comments, the more fun this is going to be.
I encourage you to check back regularly to read what all of you freak shows have to say 😉
And don't worry…I will be dropping in a few comments (secrets) of my own periodically.
This is going to be good…real good. Don't let me down now….spill all.
To share this via Twitter//Facebook//Blog etc feel free to use this:
"Come share your secrets today over at @livinginyellow and check out what others are saying!"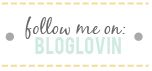 Founder and creator of LIY, Erin turned her dream of a hobby blog into a full-time career which she now runs alongside the LIY team! When not in front of her computer screen [with a La Croix or wine in hand] or in front of a mirror taking mirror selfies, you can find Erin spending time on the water, cuddled up with her two pups and husband most likely watching the latest Shark Tank episode, or getting lost in an easy beach read.