I've learned something over the past week.
You wanna feel like a legit blogger?
Go to a coffee house, whip out your laptop, sip on whatever fancy concoction you sip on (peppermint tea for this lad), try not to eavesdrop on all of the typical coffee house conversations around you (some of you may be more successful at this task than I..), and work.
That is ALL it takes friends.
You know how much cooler this is?
I finally feel legit.
I now know what all of you college grads felt like for years on end.
Minus the horrible hangovers, dirty laundry, and bunk bed situation.
Except I just got an idea.
Instead of a coffee house, I should find a wine bar. Surely wine bars have wifi right?
Wine and blogging…always a good idea.
Anyhow, this is my new Blogging 101.
Wanna be a success?
Pose in a coffee house…wine bar….anywhere people can see you in public, typing on a computer.
You're welcome.
You know what else I am also welcome for?
Introducing you to four "rock your face off" new people.
You're welcome.
Or according to her cake, Mommy in Tory Burch. It is no surprise to me after
looking at her closet
that her blog title is that of what it is. Fortunately, the woman behind the closet knows how to wear those things tucked in there.
Proof here
. Rebecca is my type of girl (she had me at the wine in her hand up above…) I am loving getting to know her better through her blog and believe you will too. Now's your chance….
I don't really know how to say this any other way. Her blog is amazeballs.
Yes, amazeballs. Apparently, I am not the only one who agrees as she is nearing the 2,000 follower mark (holleeeer). I love the way Caitlyn captures moments through her camera and even more how she expresses them through her writing. A perfect example can be found here. Join the masses and get to know Caitlyn asap.
Blog//Instagram @
caitlyntaylorjohnson
Simply just lovely you are girl. Get this. Erin teaches high school FASHION. I never knew such a thing existed (judging by my high school pictures, this is obvious.) Erin is also a momma to a sweet little boy and has a small obsession with tattoos. Obviously the girl rocks. I love her take on
inner beauty and confidence
, and her honesty on
how hard it can be to raise a little one
. She is a gem. And you should be her stone. What I mean is, go visit her blog.
And last but certainly not least, one of the sweetest little bloggers ever, Jacy, from
Art By Jacy
.
I am kind of enamored by Jacy and her dedication, drive, and passion to persue her dreams. For crying out loud, not only is she writing a book….she is actually writing a book (as opposed to those of us who are "writing a book") Oh wait, she has already written books. And she is an artist like no other. Proof here. AND, she has come up with 10 ways on how to stay a loser. <–If that title doesn't make you click on it, I don't know what will. Jacy is the real deal with a heart of gold. Go say hello.

Blog//Shop//Facebook
So that's that friends.
It's time to hightail it outta this joint and get to my massage appointment.
I love election day.
Come back tomorrow for a fun activity. It involves secrets. Lots and lots of secrets. Be ready to share.
ps. Remember that larger than life giveaway? Well, if your name is Halie, you just won that sucker.
Congrats lady..I will be in touch!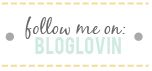 Founder and creator of LIY, Erin turned her dream of a hobby blog into a full-time career which she now runs alongside the LIY team! When not in front of her computer screen [with a La Croix or wine in hand] or in front of a mirror taking mirror selfies, you can find Erin spending time on the water, cuddled up with her two pups and husband most likely watching the latest Shark Tank episode, or getting lost in an easy beach read.