this picture has nothing to do with this post, but everything to do with what I wish I was doing right now.
1. As a final reminder, you have until Sunday to receive 50% off any ad space using the code HELLO2014. I can promise you this type of discount won't be happening for a verrrrrrry long time so take advantage now.
2. For those of you who follow me on Instagram, you may have seen this yesterday.
Tis' true. Every time you post a picture of your outfit, selfie, or whatever it may be that relates to you and what you are wearing, in the month of January using the hash tag #liylookoftheday you will have the chance to win a $100 gift card to your store of choice. Free money just for showing off your goods, I mean face/outfit, why not? Post the above picture for one entry!
3. Monday is going to be an exciting day around here for two reasons–the Love, Yellow reveal will be taking place but along with that so will Mix It Mondays. The lovely Lauren from Fizz and Frosting asked if I would be a co-host with her for this new link-up she is doing. I love the concept–you take one item and you style it at least two ways. It forces you to be creative with your closet and also saves you money which will save you a few less "explaining to do's" with your significant other. All of the details can be found here, but please remember to come back Monday to link-up! It's going to be fun to see how everybody has remixed their pieces. Also, be sure to use the hash tag #MixItMon on social media so we can all see your looks there!
And on that note, I think I just threw a lot of information your way. I would recommend decompressing by taking a bath or drinking a rum and diet. Not that I am considering doing either….
ps. It's like -7 here today. And by like, I mean it totally is. To make matters more awesome, we are going to an outdoor event tonight. I feel like I should just say good riddance now because there is no way I am coming out of that thing alive in these types of temps. At the very least my nose will be insanely red for a solid three weeks.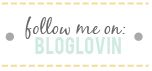 Founder and creator of LIY, Erin turned her dream of a hobby blog into a full-time career which she now runs alongside the LIY team! When not in front of her computer screen [with a La Croix or wine in hand] or in front of a mirror taking mirror selfies, you can find Erin spending time on the water, cuddled up with her two pups and husband most likely watching the latest Shark Tank episode, or getting lost in an easy beach read.