Well guys, I hate to break it to you but I figure it's time…
I enjoy drinking wine.
I know this comes as a surprise since I have never hinted at it before on this blog, but it's true.
Because of this addiction occasional indulgence, I was thrilled when Val and Eva invited me to be their co-host for the first ever Sip Happens Party. I know you are all now sitting at your computer saying "Sip whaaaaaat?" Allow us to explain…
If you've been following along with our #siphappensparty on Instagram, you've seen these teasers:
and now it's finally time to reveal what this whole Sip Happens Party business is all about.
A Little Intro
Val from Chicken Scratch recently had a blogiversary and announced she would be starting a new blog series where she would choose a wine based solely on its label design and then compare its taste to its marketing. Then Eva came along and hijacked her awesome idea. The original concept quickly turned into a joint venture and Sip Happens Party was born. Somehow they threw me into the mix based on the assumption that I enjoyed having a glass (or bottle) of wine from time to time so I willingly obliged.
So here's the deal…


Open the Google Doc here to sign up to be a part of the Pay Pal Cash Giveaway.
Free party printables include invites, wine glass tags to use for name tags, and table tents for labeling your appetizers (how cute are these that
Eva
made?!)
Download them here.
If you need some inspiration for great food pairings specifically for our featured wine, visit the Detroit Duchess who is also generously donating the wine carrier for our giveaway. Now stop what you're doing and hit up your girls with this fabulous idea and we'll see ya on #siphappensparty on IG and again on the 3rd for the link up!
Sounds fun right? Not that an excuse is ever needed to drink wine with friends, but now you officially have one.
Go grab yo'self some Hot To Trot (I picked it basely on the name) and 2 other wines that look/sound fun and sip those babies down. Can't wait to see your parties, hear your reviews, and have fun with all of this. If you have any questions feel free to ask in the comments below and I'll be sure to answer them there!
Cheers friends!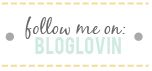 Founder and creator of LIY, Erin turned her dream of a hobby blog into a full-time career which she now runs alongside the LIY team! When not in front of her computer screen [with a La Croix or wine in hand] or in front of a mirror taking mirror selfies, you can find Erin spending time on the water, cuddled up with her two pups and husband most likely watching the latest Shark Tank episode, or getting lost in an easy beach read.