If there is one element an article of clothing can have that sends me into full out purchase mode it is this: wear-ability. More times than not when I am purchasing clothes I know it will end up being a "discussion" with my husband. Because of this I have learned to always keep some ammunition in my back pocket that I can whip out at a moments notice. The ammo typically ends up being how often I can wear said item. Here's what I've learned over the years…if you can wear whatever it is you are buying for both work and play, it's basically like getting the thing for 50% off. At least that's what I'm sticking with.
When I found
this great blazer
from
Gracie B
, I knew I could justify it by it's insane wear-ability. Work, play, dinner out, business meeting, eating nachos at a basketball game (one of my favorite hobbies thank you very much), posing in front of your front door, you name it–it can be worn for it.
Here is my "play" look. Statement necklace, cami, jeans, and heels. Bam.
And then to transition into work mode, I threw on a simple black dress, swapped out the heels, changed the necklace, and topped it all off with the same blazer.
Easy as pie. Peanut butter preferably.
While on the subject of clothing, can I please direct your attention to this cardigan and this cardigan? #want #need #now. I am not sure if you have ever shopped at Gracie B before but they are quickly becoming one of my favorite online boutiques. Not only are their prices affordable, they truly offer unique items you don't find anywhere else. It's like walking into your favorite downtown whimsical boutique right on your computer.
Check them out now for some great gift items for either yourself or somebody on your shopping list!
Discount Code: YELLOW20 for 20% off one item
What's your go-to article of clothing?
ps. Gracie B extended their cyber Monday sales into Tuesday! Shop on shopettes!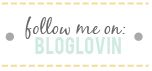 Founder and creator of LIY, Erin turned her dream of a hobby blog into a full-time career which she now runs alongside the LIY team! When not in front of her computer screen [with a La Croix or wine in hand] or in front of a mirror taking mirror selfies, you can find Erin spending time on the water, cuddled up with her two pups and husband most likely watching the latest Shark Tank episode, or getting lost in an easy beach read.