Okay so I get that it's normal and all to eat insane amounts of food over Thanksgiving, but really Erin? I outdid myself this year. I blame it entirely on the mashed potatoes, I literally can't get enough of those things. And really now that I say that, they don't even have to be mashed for me to inhale. Potato chips, potato soup (currently in the crock pot), potato wedges, potato garnishes in my glass of wine, it's all equally delightful. Technically I haven't garnished my wine with a nice slice of potato but I'm just saying, I wouldn't put it past me at this point. I became SO full that I forced myself to go running yesterday. That's a big deal because well, I don't really run….unless there is a great sale at Target. Anyhow, the past four days have been filled entirely with way too many calories (so yes, it's been awesome) and equally great time spent with friends and family.
blame it on the triptofan
it's not a party until there is a turkey on your head
I like a little coffee with my RumChata
And now because I need to go down as much
warm lemon water
as humanly possible in hopes of getting "things normal again", I am going to leave you with this. Fortunately for you, "this" is a heck of a lot of awesomeness. It's those sponsors of mine–they are sweeter than….potatoes? Which reminds me, if you would like to be included in next months giveaway, have at it.
All sign up info is found here
!
Cheers to our bodies returning back to normal. Just in time for Christmas. Thankfully NO good food is consumed around that Holiday 😉
Contributors: Landing On Love, Justjacq, Smile and Write, With Luck Blog, Hooah and Hiccups
The Life of the Party, Perspective, To The Sea, Pursuit of Pink, Daily Style Finds, Venus Trapped in Mars
Eat, Pray, Love, Read: Use code LIYDECEMBER for 20% off
Deloom: Use code LIY for free shipping
Banana Bean Design: LIY15 for 15% off
Mason Like The Jar: LIVINGINYELLOW for 20% off all ad spaces
Ellie Love // Bikini from Roxstar Bikini
a Rafflecopter giveaway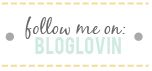 Founder and creator of LIY, Erin turned her dream of a hobby blog into a full-time career which she now runs alongside the LIY team! When not in front of her computer screen [with a La Croix or wine in hand] or in front of a mirror taking mirror selfies, you can find Erin spending time on the water, cuddled up with her two pups and husband most likely watching the latest Shark Tank episode, or getting lost in an easy beach read.