I hope that it doesn't surprise you that I am a sucker for a good cause. You see, good causes tend to put these little things called tears in my eyes because when I read something, my mind instantly creates a picture around it. I can envision the smiles that smear across people's faces when they receive something they weren't expecting, I envision the wrinkles in the hands of those who have their arms stretched outward waiting to be filled up, and I feel the little spark of joy that jumps into their heart the minute they feel the love that is being offered. Needless to say I am a strong visionary when it comes to those in need…but that's only because I've seen it in action (thank you mom and dad for making our family serve Thanksgiving dinner at the homeless shelter a time or two growing up, I will be forever grateful for those moments.)
this picture slays me–those wrinkles–that hair
we allow dogs at the table–well, just really cute tiny little dogs
props to my momma for making dessert-apple crisp and ice cream. also known as perfection
four generations right here, dog included
I don't think I will ever forget this past Sunday. To ensure I don't, I am planning several more similar Sunday's in the next few months. These people–they are so worth serving.
For more information on Project 7 and ways they help out–peep this video. It is worth watching.
Now tell me–what is something good you have done for others or something good that has happened to you recently? I'd love to hear it.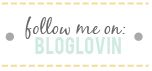 Founder and creator of LIY, Erin turned her dream of a hobby blog into a full-time career which she now runs alongside the LIY team! When not in front of her computer screen [with a La Croix or wine in hand] or in front of a mirror taking mirror selfies, you can find Erin spending time on the water, cuddled up with her two pups and husband most likely watching the latest Shark Tank episode, or getting lost in an easy beach read.