top: kiki la'rue // long necklace: threads // short necklace: ko designs
awkward
1. Walking through security in the Phoenix airport and being stopped for having explosives detected. We're talking full take me into a little tiny room with a very large lady who appeared to like women, getting the full crotch rub, while wearing a shirt that says HELLO GORGEOUS. I don't recommend rubbing bomb juice all over your body prior to flying or whatever it is that I apparently got myself into that morning. At least now I can say I've had a woman rub my crotch? Never mind. There is no positive in this matter.
2. Wearing brand new pants with a fancy little cuff at the bottom and having one of your heels get stuck in them mid-walk through the hallway at work. All you need to know is I flew..far. And there were gasps. And a couple "oh my gosh you almost hit that brick wall!!!"s. All of this to say I am no longer going to wear pants to work. Stay tuned for next week's awkward moments.
3. Asking a little girl if you can go pee before her while in line at a public bathroom. It wouldn't have been AS awkward if I wasn't crossing my legs and bobbing up and down but I mean, I was.
4. When somebody near you on a plane releases the air that comes from their insides. I try not to be so dramatic in such events but I can't help but hide my face under anything that will dispose of the smell while yelling to my husband "DO YOU SMELL THAT!??!" "THIS IS AWFUL!" "I THINK I MIGHT DIE!" and then slowly proceed into my 2 minute death.
5. When a little boy hands you this package….
Anytime kid. Anytime. Ashley, you are teaching him well my friend 😉
awesome
1. It's 11:30 am. On a Wednesday. And I am sitting here drinking coffee, water, and a rum and diet. While eating a chocolate bar none the less. Not being at work > being at work.
2. Adults who still roll in their cars with windows down, blaring old school Tupac. This point may have been inspired by my neighbor who just passed by my window. Every single time I want to give him a fist pound for keeping it real.
3. That piko top up above. I'm not really sure where the term "piko" comes from as it appears to be a "shirt with long sleeves" but I'm not one for arguing fashion descriptions. Aside from oxblood. That one I will argue because why would anybody want to wear something that was dyed in an ox's blood? Back to that top though. Apparently when one goes on vacation, they eat a lot. So much so that they might not be able to button their jeans. Piko tops are the perfect solution to this dilemma. You can find a slew of them here. My guess is that they are still cute even if you don't need to unbutton your pants but I wouldn't really know.
4. Starting your morning in this fashion for six solid days in a row.
God bless people who have more money than I that can actually make this a reality every day of their lives. May they be inspired to share their wealth with those of us who like sipping coffee poolside in the am.
5. Scarf season. Better than a man's view of skirt season in my opinion.
I found your perfect scarf for the season (not that you need just one) and you may find it over at Kiki La'Rue. This thing is softer than my dog's fur who happens to keep peeing on the floor. The dog keeps peeing, not the scarf. I don't get it either. Regardless, buy the scarf. That's really all I was trying to say. Anybody need a dog?
And because I mentioned Kiki La'Rue twice in today's post, I feel like I should give you $100 to spend there. It only seems appropriate. You are so welcome. NOW. One awkward thing that has happened to you recently? Leave it below. My stomach wants to laugh.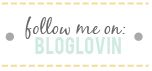 Founder and creator of LIY, Erin turned her dream of a hobby blog into a full-time career which she now runs alongside the LIY team! When not in front of her computer screen [with a La Croix or wine in hand] or in front of a mirror taking mirror selfies, you can find Erin spending time on the water, cuddled up with her two pups and husband most likely watching the latest Shark Tank episode, or getting lost in an easy beach read.