This past weekend the family and I packed our bags, loaded up the cars, grabbed our dogs and kids and any other living thing we could get our hands on, and set off to South Haven, MI for four days of…well, a lot of stuff. While I will go into detail on more of our time there, for now I think I'm going to leave you with a few snapshots of what took place. I've got this task called "unpacking" and "catching up on rest because two little girls found it necessary to bang on the hardwood floors at 6 in the morning every day" lurking over my head. Not to mention the two bottles of wine that decided to fall on my toes while unpacking today that now have me basically paralyzed because I am not dramatic about such things. You know what is better than a weekend? A weekend away in a charming little town complete with the people you love the most. I'm such a sap I know. But seriously, try it sometime. If you manage to make it out alive, I trust you'll take some good memories from the experience away with you. Just make sure to finish the bottles of wine while on vacation so you dodge any last minute broken bones and things. And that's my advice for the week. Go away with your family and drink to avoid injuries. Trust me on the drinking. Just kidding. Kinda.
Oh one last piece of advice–take approximately 296 pictures because you will be there for one evening, two full days, and one morning. This equates to about 148 pictures for the two days that you are actually doing things. Nobody wants to see your eyeballs when you have a lens you can stick them in! You know what, because of this I am only showing pictures from the first night because if not, well this post may extend into China. You are welcome.
my littlest of nieces. as of this weekend I have changed her name to hot cocoa. cocoa for short.
my sister is beyond proud.
one of my many attractive faces
just a tiny little shack along the water. i can't imagine the agony having to live there.
where we stayed–right across from the water. my insides exploded with glee.
We ended the first evening with an intense round of cards where my brother-in-law and I tied for first.
#winning
Come back for a week full of more vaca pics, a post dedicated to my butt, new ad spaces available, and whatever other fun filled things I pack in this mother.
Monday, please be nice to us. We hate you, but try to love us. Amen.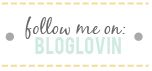 Founder and creator of LIY, Erin turned her dream of a hobby blog into a full-time career which she now runs alongside the LIY team! When not in front of her computer screen [with a La Croix or wine in hand] or in front of a mirror taking mirror selfies, you can find Erin spending time on the water, cuddled up with her two pups and husband most likely watching the latest Shark Tank episode, or getting lost in an easy beach read.