Hey kids..me again. I totally wasn't planning on stopping by this space tonight but alas, here we are. If we are being honest, the only reason I am writing a post is so that I can hear my husband say "you just never stop do you…" It's really the only time I hear these words out of his mouth so I take it when I can. Hashtag endurance. Anyhow, I am having one of those "only women would do this.." type of nights. For some reason I found it reasonable to host a party with about 15-20 other girlfriends tomorrow night at my house in the midst of my house getting painted. In fact, the painter will be here painting during the party. Nothing quite says "fun" like inhaling paint fumes. I think it was somewhere between me banging my head on the ceiling while trying to hang some decorative ball and my husband finding me on my back with my legs straight up in the air after falling over a sweeper that I decided I've lost my mind. More details on how this paint fume party went later this week. For live updates of course you can follow me on the good ole Insta. You can peep the decorative balls that almost made me end my life right now in fact. Good times, good times.
Back to why I am here. Glasses. Lets talk about them. 99% of them look terrible on my face, so you better believe when I find that 1% that looks halfway reasonable I jump all over them like white on rice. I recently discovered Penn Avenue Eyewear and got totally sucked in with the cute websites. Cute websites do it to me every freaking time. Then they had to go and display these suckers on my screen and well, I was sold.
After falling hook line and sinker for these babies, I figured you should too. The lovely folks at
Penn Avenue
are offering you 10% off your order with the code YELLOW and well, they figured they should give a pair away to one of you lucky cats as well. Up for grabs is either one pair of prescription glasses (non-horn) or a pair of sunglasses (your choice). If that's not totally exciting I don't know what is. Oh I know. This.
I mean do you even see those mint glasses on the far left column? Somebody please buy them so I can stare at your face all day every day. In the least creepy way obviously.
Okay, time to win some glasses. Holllllllller. Thank you Penn Avenue. You rock and my eyeballs officially love you.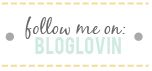 Founder and creator of LIY, Erin turned her dream of a hobby blog into a full-time career which she now runs alongside the LIY team! When not in front of her computer screen [with a La Croix or wine in hand] or in front of a mirror taking mirror selfies, you can find Erin spending time on the water, cuddled up with her two pups and husband most likely watching the latest Shark Tank episode, or getting lost in an easy beach read.