And just like that another month of
Love, Yellow
is complete. As you may or may not recall the theme for September was stripes. Not to be confused with strippers because well, I know how that goes. Knowing that cooler temps were upon us (good joke–it's supposed to be nearly 100 degrees here Tuesday) I figured finding something that was suitable for those cooler evenings and was just the ticket. Enter this little diddy.
For those of you who received this item keep something in mind–this cardigan can be worn both the "normal" way like pictured above, or can be tied together in the front for a fun change of pace.
We then paired the cardigan with the cutest little jewels I ever did see. This "love" necklace below is a new personal favorite as you can wear it with everything. Layered, alone, it's just so cute. We also decided to add in a "midi" ring which I turned into a pinky ring because well, pinkies are cute so why not show them off? But then again so are middles of fingers apparently hence this new midi trend..
The extra bonus with all of the above is that you can wear it all to work as well. Anything that doubles as play/work is like hitting the jackpot in my world. So there we have it for September. Stripe lovers unite!
The exciting part comes now…the announcement for October's theme. Drum roll please….The perfect fall scarf. That's right. Fall is all about accessories so for October we are switching out the jewels for a scarf. You of course will still receive a clothing item that coordinates with the scarf we choose but that's all I'm going to share with you at this point. Do you know how life changing the perfect scarf can be? You are about to find out.
And now for the fine print (a few minor things have changed so please read below)…
1. Every month I will be selecting two items (a clothing item and a coordinating accessory) from miss chic that I am absolutely in love with to send to you. Every package will be the same, however you will not know what the items are until you receive them. Why? Because surprises are fun. None of the items I select will be available for sale at www.shopmisschic.com. Included in every package will also be a picture of how I've styled what you've received along with a handwritten little note from moi. Quantities are now limited so it is first come first serve. If you know you want to participate for the month I would strongly suggest getting your order in quickly as we would hate to see you miss out.
2. The second week of every month I will announce a new theme.
October's theme is the perfect fall scarf.
You have one week from today to
place your order
. Just let us know your size and we'll work hard to get the perfect fit for you! Every month the cost is the same (
$42
) which is a great value considering you will be receiving an entire "look" to go out in. This is not a subscription as it is totally up to you if you are interested in that month's theme!
3. Your order will be shipped out the first business day of the following month.
If you love the items, great!
If you don't..send any or all of the items back just simply pay the return shipping!
4. Sizing runs small through large. Please view the sizing chart for accurate measurements so we can ensure you get the right size!
5. For all inquiries/questions regarding your order, sizing, shipping, returns, etc please contact miss chic directly. While I'd love to help you, I simply choose the items that you are receiving!
6. We would love for you to spread the word on social media if you are participating for the month! Use the hashtag #loveyellow to let us know you ordered–to show off your items when you receive them–and of course, when you are out and about wearing them!
And there we have it. Fall, I hope you are ready for us scarf lovin' peeps because we are ready for you.
Remember to get your order in THIS WEEK or else you will miss out entirely which will most likely throw you into a deep depression which will then cost you way more money than $42 on meds and really isn't the smarter way to go.
Thoughts on September's choice? Excited about October's theme? Have any suggestions for future months? I'd love to hear it in the comments below.
And on that note, a huge thank you to all of you who have participated so far–Love, Yellow is such a fun addition to this blog and I can only hope you love it as much as I do!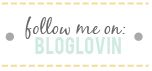 Founder and creator of LIY, Erin turned her dream of a hobby blog into a full-time career which she now runs alongside the LIY team! When not in front of her computer screen [with a La Croix or wine in hand] or in front of a mirror taking mirror selfies, you can find Erin spending time on the water, cuddled up with her two pups and husband most likely watching the latest Shark Tank episode, or getting lost in an easy beach read.