sweater: sugar love boutique
**30% off with code livinginyellow**
A phone conversation with my dad that took place approximately 20 minutes ago….
Dad: "So do you still have to write a blog post tonight?"
Me: "Yup..not sure what about yet though."
Dad: "Man. I don't know how you always figure out something to say."
Me: "Yeah, I don't know either. I'll come up with something I'm sure once I start writing."
Dad: "Hey. Do you like bowling?"
Me: "Uhhh…I mean yeah."
Dad: "There you go! Write about how you like bowling. I'll send you a picture of a bowling bowl that you can use for your post in a second.."
And then I got a picture of a new bar they purchased sitting on their patio.
I think the moral of the story is that my dad knows I like drinking better than bowling.
Cheers friends.
***************************************************
Today's featured sponsor is Audrey from Putting Me Together. I may or may not own clothing straight from her closet….
I love Audrey's blog for the simple fact that it is fashion that is easy, cute, and stuff I would actually wear.
Hallelujah I no longer feel like I have to pair four patterns together with Hunter boots and a top knot to look cute! I asked Audrey some questions so you can get to know her better although I'd recommend you just get to her blog as soon as possible.
When did you start blogging and why?
Before I discovered style blogs I was obsessed with What Not to Wear. I loved style and clothing, but I loved that WNTW used style and clothing to give others more confidence and to feel better about themselves.
I was shocked when I discovered style blogs, and felt like I had been living under a rock unaware that they existed! After developing a healthy addiction to style blogs I decided to start my own.
I started Putting Me Together as a fun outlet to grow my own style, to learn to create a mix-and-match wardrobe (instead of all my one-hit-wonder outfits) and meet other people who cared about style. But along the way it has grown into a resource for other women to do the same. I believe every person deserves to feel great about themselves, so whether someone already thinks style is fun or whether they feel "style challenged," this blog aims to make style accessible to everyone!
What is one of your favorite blog posts you have written?
You have one food that you could eat the rest of your life–what would it be?
I LOVE that this question is on here! It's one of my favorite questions to ask people! Mine would be fruit or noodles. If you made me narrow it down, specifically Pad See Ew.
Blog // Twitter // Bloglovin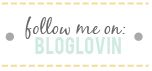 Founder and creator of LIY, Erin turned her dream of a hobby blog into a full-time career which she now runs alongside the LIY team! When not in front of her computer screen [with a La Croix or wine in hand] or in front of a mirror taking mirror selfies, you can find Erin spending time on the water, cuddled up with her two pups and husband most likely watching the latest Shark Tank episode, or getting lost in an easy beach read.