One thing I've come to learn about blogging in the summer is this…pictures come easier than words.
Life is just busy and when life is busy, ain't nobody got time to think about topics to discuss.
But that's the great thing about this whole blogging thing..it's just this space to document life whatever that may be. Words, pictures, important stuff, little stuff, it all just fits in right here. So to you blog I say thank you. Thank you for being so versatile, flexible, and everything I am not. Lord knows my days of doing the splits are beyond over.
And now I am sad my dreams of becoming
Dominique Moceanu
are officially over. Long live the USA leotards though, those babies are keepers. On this note, let's take a stroll down this weeks memory lane.
It entailed plans every freaking night. And while it was all fun plans, this girl is officially tired. Just in time for the weekend….hooray.
Somebody by the name of "my best friend" decided to have her birthday be this week which obviously meant celebrating two nights in a row. This somehow led to sneaking bottles of wine out of restaurants which of course then led to stops for ice cream. I am not opposed to friends having birthdays, just sayin'.
Somewhere in that mix I learned how to play the card game golf and developed a strong love for
coconut pineapple sparkling ice
. Holy amaze.
Wednesday night we went out to dinner with the mother-in-law which was nice and fun and involved eating entirely way too much food. I suppose that is what Japanese steakhouses do to you. They also make you do something else but we won't go into detail on that one for right now. You know it's true.
Then tonight was topped off with a cookout here at our house with mi familia. There is just something about surrounding yourself with the people you love on a perfect summer night that is fulfilling on so many levels. You know those "so this is what life is all about?!" type of moments. It was kinda like one of those. You know, in between the moments of little girls screaming, running, and talking about dog poop.
I know life isn't always beautiful and great, but right now I am feeling extra grateful for the moments that are. Thank you blog for allowing me to remember these times past tomorrow.
Hope you all had a great week..
Lets give it up for Summer. May it stick around forever, and ever, and ever….
ps. remember you only have until Sunday to get in on this month's Love, Yellow order! Details can be found here and orders can be placed here. xo.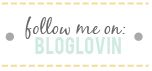 Founder and creator of LIY, Erin turned her dream of a hobby blog into a full-time career which she now runs alongside the LIY team! When not in front of her computer screen [with a La Croix or wine in hand] or in front of a mirror taking mirror selfies, you can find Erin spending time on the water, cuddled up with her two pups and husband most likely watching the latest Shark Tank episode, or getting lost in an easy beach read.