After compiling this weekends pictures it appears I did two things…sat on a boat and ate food. Fortunately I have no qualms about this and if we are being honest, I kinda hate the word qualms. The weather could not have been better (fist pounds to you Indiana for workin' your magic in our favor for once) so we made sure to take advantage of every second of it. Because of that, this post may be lacking in the entertaining department. I'm pretty sure the sun and a bottle of wine took any thoughts that normally pass through my mind on a Sunday night right out. Here's what you need to know for now….
1. My birthday present arrived and it came in the form of a jet boat. More on this later but for now a word to the wise: when your husband asks you what you want for your birthday, say something that you kinda want but you know he really really wants. You will get it, guaranteed. Lawn mowers, four wheelers, tool boxes…the world is at your fingertips ladies. Just be sure to shower him with handbags and heels come his birthday. You know, to make things fair. No, but in all honesty I was way more excited about this baby than he was so it's a win/win all the way around. Expect to never see another picture of me on land this summer.
2. Locals–go to
The Oakwood Inn
for dinner and order the bbq cheeseburger. It will be one of the better decisions you've ever made. While you're at it, order 10 vegas bombs. Do not worry if they are out of Red Bull–their dishwasher person is more than happy to run to the nearest gas station to purchase some. Just hypothetically speaking of course.
3. Fruit pizza is absolutely delicious. Just take two packages of sugar cookie dough, spread it out on a pizza pan, bake at 350 for 10 minutes or so, whip up one package of cream cheese with one small container cool whip and some sugar (about a 1/4 cup or so), and then top it will all of your favorite fruits. Eating it will make you a better all around person. Literally. You will become more round.
4. My nieces and nephews are the cutest. Sorry, you lost.
5. My regular camera is on a hiatus from wanting to work properly. Baby girl got tired apparently. Hence the really beautiful iPhone pictures scattered below. Take note of the last one. Not grainy at all! Move over DSLR's, Apple has got you beat. #not
And now, the picture show shall begin.
just because i love this song right now
Hope your weekend was thrilling as ever.
And on that note, I'm spent.
Linking up today with…
****************************************************
Today's featured sponsor is Jen from Simplistic Living. A lotta bit stunning, inspirational, and really just kinda awesome. I trust you'll like her but you can see for yourself. Also, take note there are TWO mac and cheese recipes hidden below. Whoa. I know.
If you could offer one piece of advice to a new blogger, what would it be?
Forget about the numbers and if you are writing to make money or any reason other than you love writing, stop. You cannot be worried about numbers, you should be writing because you love it, because it makes you happy. Who cares if only one person reads it, your words could be changing that one persons life.
I have to know–what are your honest thoughts on macaroni and cheese?
Well I love it, like so much. I am lactose intolerant too, and I still eat it all the time. My stomach doesn't like it as much as me. I make a pretty good mac & cheese, actually I wont lie it is the BEST I have ever had, we can thank Martha for that one. Go try out the recipe and tell me it is not the best, and if you are looking for mac & cheese with a spin…this one was SO good.
When did you start blogging and why?
I started blogging in September 2011 when my now husband and I moved to Boston so he could attend graduate school. I did not have any friends around, I spent a lot of time at home by myself while he was at school and one day I stumbled across a blog. I then proceeded to talk my self in and out of starting one about 8 million times, and one day I just did it. I thought it would be a fun way to connect with other people, share wedding plans and share our adventures in Boston with our family. I have loved it ever since and hope it stays in my life!
What is your favorite form of social media?
Instagram. I seriously have an addiction to it. I love experimenting with different filters and photo apps before uploading. I could spend hours scrolling through peoples feeds. It is bad people.
Blog // Instagram // Twitter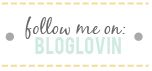 Founder and creator of LIY, Erin turned her dream of a hobby blog into a full-time career which she now runs alongside the LIY team! When not in front of her computer screen [with a La Croix or wine in hand] or in front of a mirror taking mirror selfies, you can find Erin spending time on the water, cuddled up with her two pups and husband most likely watching the latest Shark Tank episode, or getting lost in an easy beach read.