Yesterday I mentioned how we were in the middle of transforming Shawn's never used office into a never going to be used guest bedroom. I say this only because the last time we had a friend spend the night, they took the liberty upon themselves to pee on our floor during the middle of the night. No toilet necessary, just whipped it out right on the carpet. Because of this, we have somewhat veto'd the whole "friends sleeping over thing". We love them, we just don't love what they do to our house at 3 am. And now before you all get on a "you need to make new friends" tangent, I will reveal the before and afters.
What started as this…..
Turned into this….
lamp: target
bedding: ikea // bed frame: ikea // tray: target
nightstands: ikea // vase with flowers: target
curtains: target // mirror: target // canvas prints: target // chair: ikea
seashell thingy: kohls // candle: bath and body works
print: target
pillows: target
wind chime: gift
paint color details found here
Waaaaaaaah-laaaaaa!
And the best part about it all was that it took less than 24 hours to complete it all.
Bam. Quick and easy, just like I like it.
I think she's pretty enough I may just sleep in her one of these nights. My legs are not opposed to the extra room and heck, everybody needs a place to go after buying one too many pillows. No but seriously. I'm 100% positive if I buy one more pillow he will have me sign divorce papers. Note to Target: Stop making such cute pillows and then putting them on clearance. Marriages are failing all over the world because of you.
So what do you think?
All in favor of me doing the entire rest of my house now, say I.
IIIIIIIIIIIIIIIIIIIIIIIIIIIIIIIIIIIIIIIIIIIIIIIIIII.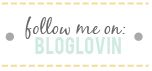 Founder and creator of LIY, Erin turned her dream of a hobby blog into a full-time career which she now runs alongside the LIY team! When not in front of her computer screen [with a La Croix or wine in hand] or in front of a mirror taking mirror selfies, you can find Erin spending time on the water, cuddled up with her two pups and husband most likely watching the latest Shark Tank episode, or getting lost in an easy beach read.