I'm not usually one to write Friday evening blog posts however I have two things working in my favor right now. For starters, my straightener is in the middle of heating up. Secondly, the cupid shuffle is blasting through my phone. Combine those two things and my mind just screams WRITE A BLOG POST. So here we are.
The 4th. Let's talk about her for a little while. Quatro de Julio as my dad likes to refer to her. She was a good one. My bestie is home from Nashville so that's an automatic 100 points on the awesome scale. The proof is in the creepy sparkler photos we snagged.
You wanna see what's not creepy but insanely adorable? This right here.
This was pre stepping on fireworks in bare feet. She wasn't as smiley when that happened. You know who was happy though come hell or high water? I mean rust water.
This one. That's not just any water she is splashing around..it's first class disgusting dirty brown water. So fresh and so clean clean. Look! It even tastes good too.
Move over Aquafina, a new wave of water is coming your way.
Here's some more pics from that day of Independence.
that would be my mother in the background…awesome. just awesome.
Hope your day was everything you hoped it to be and more.
God bless the USA.
Fo realz.
ps. Chris will be here MONDAY filming for American Blogger. What the h-e-double hockey sticks does one wear when getting filmed for a documentary?!?! Help here would be appreciated.
No but seriously. This is how I feel about it.
hashtag freaking out.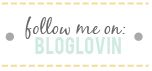 Founder and creator of LIY, Erin turned her dream of a hobby blog into a full-time career which she now runs alongside the LIY team! When not in front of her computer screen [with a La Croix or wine in hand] or in front of a mirror taking mirror selfies, you can find Erin spending time on the water, cuddled up with her two pups and husband most likely watching the latest Shark Tank episode, or getting lost in an easy beach read.