a favorite of mine
As you may or may not know I do not plan any of my posts in advance.
I write and I publish. This would be great if I remembered to edit somewhere in between, but it is what it is.
Anyhow I say all of this because what you get with my daily posts is either what is on my mind or how I am feeling in that exact moment. And right now..well right now I feel defeated. I know this only because I am well out of PMS range and yet for the past few days I have felt like I want to have an emotional breakdown at any minute. Being a woman is overly annoying the majority of the time.
For too long I have been in this place of spending my time foolishly, not investing in relationships that need invested in, making decisions I wish I didn't, not making decisions I wish I would have, and the list goes on.
Yet, I trick myself into believing that I have "all of this" under control. All of this being life. If there's one thing I've learned in my short life it is this: I do not control anything. I'd like to think that I do 99% of the time, but 99% of the time when I believe this..I end up in the same spot I am right now.
It's amazing what taking your eyes off of yourself will do for your spirit. This afternoon as my brain was starting to brew up all of these thoughts and feelings, I turned on some worship music and in a matter of seconds, things started to feel lighter. He loves me no matter what. And for me, that's some pretty great stuff.
I'm not sure where I'm going with all of this but maybe I just want to say to somebody out there who is reading–it's okay. We all struggle. We all need grace. None of us have it all figured out. There will be periods of time where we will second guess every decision we make. We will get so behind on everything it seems foolish to try to catch up. We will let people down unintentionally. We will have days that we want to re-do. But it's okay. If it wasn't for these moments of doubt, fear, and defeat we would leave many valuable lessons on the table. We wouldn't yearn to do better, we wouldn't reevaluate if our time and energy is actually being spent in the best possible places, and we wouldn't ever have to look outside of ourselves for answers.
So for me? I'll take these valleys because what's waiting in the peaks is something far greater than I can even imagine. And heck. The fun is in the journey right?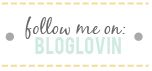 Founder and creator of LIY, Erin turned her dream of a hobby blog into a full-time career which she now runs alongside the LIY team! When not in front of her computer screen [with a La Croix or wine in hand] or in front of a mirror taking mirror selfies, you can find Erin spending time on the water, cuddled up with her two pups and husband most likely watching the latest Shark Tank episode, or getting lost in an easy beach read.