This past weekend was…well, it was.
Allow these three pictures to sum up what it entailed.
1.
2.
3.
Add numbers one, two, and three together and you will come out with about 40 friends, 20 canoes, and countless beverages drank. Water and diet soda of course.
That's right it was our 4th annual canoe trip which started out as the best day of my life and ended being one of my worst. Well not technically my worst but for a brief moment in time I was pretty convinced all forty of us were dying. You see, this year we thought we would go miles (and hours) longer than we usually opt to go. Combine this with zero food (minus my one friend who happened to whip out a six inch…….sub out of nowhere), zero hydrating drinks, pure sunshine, and well, you can imagine the outcome.
It resembles something very similar to a 7:30 bedtime.
Aside from the whole "I am dying" thing it really was such a fun day. I totally recommend you do this with your friends at some point in time, especially if your friends are as tame as mine. Except maybe instead of 7 hours, go like 2. And pack things called food, water, and advil. You will want them. Trust me.
Here are some more pictures from the days events.
that guy in the middle standing up is responsible for all of these shenanigans.
i'm still deciding if i love him or hate him for this
this is me. paddling hard. obvs.
please note my husband in this picture..sporting the "prom pose" with another male friend of ours.
we are SO normal it's almost embarrassing
And just like that I'm tired all over again.
Anybody know where I can find some icy hot?
**************************************************************
Today's featured sponsor is Alisha from Alisha & Brandon.
Alisha is a Texas girl who not only has the most beautiful eyes like ever but is head over heels in love with her husband, recognizes how great mac and cheese really is, and recently
built a gorgeous home
. Obviously a great girl to get to know. So, let's do just that.
When did you start blogging and why?
2010 – I wanted to keep track of how things have been, are and will be in my relationship with Brandon. Documenting our ups and downs, trials and mistakes, love and heartache. My hope is that my blog might encourage other couples to learn from our mistakes or to inspire others to appreciate their relationship!
I have to know–what are your honest thoughts on macaroni and cheese?
Um, it's the only real food out there. I'm pretty sure it would probably outlast any zombie apocalypse out there. And I could eat it every day.
You just won a million dollars. What's the first thing you would buy?
Wine to celebrate! Duh
smart. very smart.
If you could offer one piece of advice to a new blogger, what would it be?
Break the blogging rules. Just be sure to check for typos. 😉
Blog // Facebook // Twitter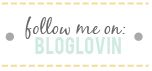 Founder and creator of LIY, Erin turned her dream of a hobby blog into a full-time career which she now runs alongside the LIY team! When not in front of her computer screen [with a La Croix or wine in hand] or in front of a mirror taking mirror selfies, you can find Erin spending time on the water, cuddled up with her two pups and husband most likely watching the latest Shark Tank episode, or getting lost in an easy beach read.