its cool guys–the face was for
instagram
making it totally normal
And yet again—a blank canvas just waiting for words to fill it right on up.
Wouldn't
you just love to sometime show up to your blogger account, click on "new post", and have it all written out for you complete with edited pictures, affiliate links placed all in the correct spots, and like the funniest // most thought provoking // viral material just sitting at your fingertips?
Yeah me neither. I'd much rather put in the time and energy myself 😉
I could ask what's new with all you here but it's a little disheartening when you throw out a question and get no immediate responses. So never mind, I don't care how you are doing right now. I mean I do, but you won't tell me right when I ask so really now it's all your fault that
I've
become a heartless blogger. You should be ashamed of yourselves.
Moving onward—tonight I am attending an Aaron Lewis concert at a local night club. The last time I was in a local night club was never. No but really, I haven't ever been. I did almost go one time because it was "skirt season" and a dear classy male friend of mine was shouting about it in the vehicle after a trip to a bar a few years ago. I am pretty sure that was the same evening that lighters were being swayed back and forth inside of our friends parents vehicle. In case you ever have the strong urge to wave a lighter around in your friends parents car, fight it. Just don't do it. Stick to your glow sticks. It's a lot less flammable and makes your friends a lot less grumpy. Now that we have that life lesson cleared up…
After 9 months of avoiding a hair salon, I took the plunge and went. Of course she had to go and use this smell good shiny stuff on my hair which led me to inquire about it which automatically led me to buy it. Here's the deal with this stuff-It's legit. I know this only because it costs like $45 (although hey-I just
found it here for you
for $33). Anything that costs you $45 and is intended for the sole purpose just to be slathered on a few strands of hair has to be legit. I don't really know why I bought it at the time but I felt like if I made the purchase it would make me seem like an avid salon goer. And because I sometimes believe that if you spend a lot of money on a beauty product it really will make you more beautiful. Common sense people. Enough about this though, all I know is that I am hooked for life. People keep telling me I smell good and I'm all like "it's my hair!!! I rubbed oil in my hair!!" Which now leads me to my next bout of common sense. If you buy this oil stuff, you can cut back on your laundry duties by at least 65%. We call that winning around these parts.
Well on that note, I am not sure if I quite reached the whole "this post is going to go viral" point yet but my time is drawing to a close.
This is going to be so awkward now if I up and die all of a sudden and the last words on my blog were "but my time is drawing to a close.."
I love macaroni and cheese.
There. That's a better life finale.
**It should be noted that this post was originally written during the day. It is now evening and that concert got postponed for some reason or another, thus resulting in girls nights full of cocktails and some type of pasta that was hard to pronounce. The end.**
**************************************************
Today's featured sponsor is the ever so hilarious Mia from
The Chronicles of Chaos
. I mean please just read some of her answers below. I was busting up laughing and it's not even the wines fault.
What is your favorite form of social media?
I know it gets a bad rap sometimes, but my favorite form of social media is still the big EFF-BEE. Facebook, that is. Where else can you make fun of other people's passive-aggressive posts and check out their bathroom selfie/duckface pics? Kidding. But seriously, it helps me stay in touch with some close friends that I otherwise don't get to see very often.
If you could summarize your blog in three words or less, what would you say?
Extreme nerdiness always. 🙂
What does your ideal outfit consist of?
I'm sooo not a fashionista, so it would probably be sweatpants and a hoodie. I like to be comfortable and I spend a lot of time at home with my 2 boys, so that's definitely my ideal outfit 99% of the time. 🙂
You just won a million dollars. What's the first thing you would buy?
A really big hose… to put out the fires from all the bridges I'm about to burn… mwhahaha!
Hahahaha..I mean who says that for the first thing they would buy with a million dollars? Mia, that's who 🙂 If that doesn't make you want to read her blog I don't know what will…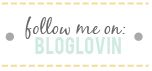 Founder and creator of LIY, Erin turned her dream of a hobby blog into a full-time career which she now runs alongside the LIY team! When not in front of her computer screen [with a La Croix or wine in hand] or in front of a mirror taking mirror selfies, you can find Erin spending time on the water, cuddled up with her two pups and husband most likely watching the latest Shark Tank episode, or getting lost in an easy beach read.