This is where the trip got good. Like really good.
So apparently half of the blogger population lives in the Scottsdale/Phoenix area. The other half is split between California and Utah I'm pretty sure. Knowing that all of these pretty faces lived in the area that I was hanging out at for a few days, I knew it was necessary to schedule a hangout session. Hugging real bodies that I've typed back and forth with…ain't nothin' better than that. I now understand the draw to match.com. It was pretty much like You've Got Mail only better.
Here are the beauties that I had the joy of meeting…
We went to this cute little wine bar//restaurant and got our bruschetta on. I say this because that was the main dish on the menu. Bruschetta. But not like typcial bruschetta with tomatoes and all that other shaz that goes on it. We're talking bacon, arugula, artichokes, spinach, pears, your mom… just kidding. your mom wasn't on the menu (although I'm surprised due to all of the other options listed). Needless to say, I was starving when I left that place. I mean it was good don't get me wrong. I just prefer to eat more than a few slices of bread for dinner. Who am I kidding? I didn't care about the food that night. I was in it for the ladies. And on that note, more pictures.
(I do have eyes. Just not compared to her)
Amy // Brie
So back to why this whole shin dig made me realize why I am so (so) glad that I made the decision to start a blog two years ago. I think it first hit me at the restaurant sitting next to Ellen. We were talking about real life struggles that we wouldn't just blast all over the internet. As I was hearing bits of her heart my head just kept saying "If it wasn't for blogging…". And then it happened again. We were sitting inside the W hotel lobby sipping on cocktails and Brie was sharing the story about her father passing away. Here we are. Crying (well I was crying, I always cry), but connecting on such a deeper level. And again I thought "if it wasn't for blogging.." All of these girls are intelligent, funny, beautiful, genuine, REAL people. And if it wasn't for this little space on the internet, I would never know that. So yes, some days I may not have much to say. And some days I have too much to say. And a lot of days you probably wish I wouldn't have said anything at all. But I will keep showing up because this whole connection thing, well..it's got me hooked.
And just like that, I have tears in my eyes.
Thank you ladies above for the opportunity to meet…Arizona would not have been the same without you!
ps. now would be a good time to mention–if you don't have a blog (yet) but you have been thinking about starting one..DO IT. just do it..it's too good of a thing not to. i mean just look at those duck faces in the last picture. you know you want in on that.
************************************************
Today's featured sponsor just so happens to be another lady who I have had the pleasure of meeting in real life. And we aren't talking just meeting..but like sitting for hours talking our heads off. Oh how I love this girl. It's Annie from What She Saw.
I can say with zero hesitation that Annie is one of the wisest little souls out there. I know this because after every sentence that came out of her mouth I would say "what's that mean?" There is a difference between being just smart and having wisdom. She falls into the second category. Annie has big dreams (including her ebook that is going to be released this summer…say whaaaaat?!) and has a heart of gold.
Annie is navigating single life and is
doing so beautifully
. If you want to be inspired, feel connected,
learn something new
, or be uplifted–this is your go to girl. Thanks for being a blessing in my life Annie 😉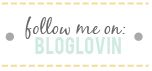 Founder and creator of LIY, Erin turned her dream of a hobby blog into a full-time career which she now runs alongside the LIY team! When not in front of her computer screen [with a La Croix or wine in hand] or in front of a mirror taking mirror selfies, you can find Erin spending time on the water, cuddled up with her two pups and husband most likely watching the latest Shark Tank episode, or getting lost in an easy beach read.