It feels so good to be back in this space.
I often (okay primarily only on vacation) find myself questioning if this whole blogging thing is really "my thing". It's easy to escape something for a few days and then wonder if maybe you want to escape it all together. Not because I don't enjoy it, but because so often a break just feels good. Like really good.
However, this vacation proved more than ever why I blog.
We will get to those reasons in tomorrow's post.
Let's start with the basics of this vacation.
My good friend Amy (you may know her from here) and I headed out West to Arizona for some good quality sun and fun. Mix in lack of sleep and we dominated all three. We stayed at Talking Stick Resort (casino, spa, pool(s), bars, night club, restaurants, golf course, mountains, etc, etc, etc) and really had the best time. Neither of us had been to Arizona so we didn't really know what to expect. I like that. No expectations usually equal the best results. The weather could not have been prettier..the mojitos couldn't have been tastier..and the company couldn't have been better. Insert that whiny pathetic "waaaahhh I don't want to be back" statement now. I could keep talking but aren't vacation recap posts primarily for pictures?
Here we go…
We'll start with the resort itself.
Next we will show off how you know you are on a girls trip…
Shoes. Lots and lots of shoes. So many cute shoes that your room cleaner has to confess that she was too busy admiring our selection that she forgot to clean. I mean she did clean, but I'm pretty confident out of the 10 minutes she spent in our room, 9 were spent scoping out the selection.
Annnnd last but not least, here are just some random "we are having fun" pictures.
And that concludes today's post.
Tomorrow I will be covering one giant "blate" (blogger date) and I may share with you the story about the
oddest massage of my life. It's beyond weird.
Hope to see you then.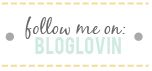 Founder and creator of LIY, Erin turned her dream of a hobby blog into a full-time career which she now runs alongside the LIY team! When not in front of her computer screen [with a La Croix or wine in hand] or in front of a mirror taking mirror selfies, you can find Erin spending time on the water, cuddled up with her two pups and husband most likely watching the latest Shark Tank episode, or getting lost in an easy beach read.