Just popping in from Arizona (it's like 6 am here don't worry. We are the girls who were in bed by 9:30 pm on our first night of vacation. PARRRRRTAY ANIMALS I TELL YOU.) Anyhow, because I have major plans of hitting up some coffee garden (I'm so intrigued to see if flowers will magically pop out of my latte) and the Wheel of Fortune slot machines, I must go. Instead of just leaving you hanging, I have somebody who I've grown to love for you. And she has something for you. Basically we are all just throwing ourselves at you. Enjoy getting to know Jennifer and her kick ____ shopping program that you can take part in. It's an awesome concept and I am so excited for what Jennifer can do for you! Happy Thursday y'all.
ps. thanks for getting that little number over on the side to over 5,000. I remember having dreams of reaching 200. I also remember my husband promised me a new camera for 200. Because of that, I just made the executive decision that 5,000 calls for a massage. 9:00 am appointment, here I come. Thank you though seriously..you make my heart burst.
**************************************
Hey Living in Yellow Readers!
I'm Jenny Sanzo: wife, mama, blogger, and lover of shoes. I write The Flower City Fashionista blog and its local Rochester, New York counterpart Flower City Fashion and Beauty. Sometimes I enjoy a mango martini…
I am so excited to be taking over Erin's blog today! I've been a loyal LIY reader for quite some time. Even though we've never met, I know that Erin is a girl after my own heart: funny, kind, a great sense of style, not to mention that we share an appreciation for a good sale and a cute pair of shoes (namely Target wedges). I admire her entrepreneurial spirit and tenacity. Girlfriend is a hard worker. She has built an empire and God knows it wasn't easy. I'm in awe of the consistency, enthusiasm, and genuine spirit that she brings to this space every day. Erin is the real deal.
I'm sure you can imagine how thrilled I was when she offered her space for me to share my latest business venture with you.
I'm a personal shopper and stylist, and I hate to name drop, buuuuuut Erin Schrader (Miss Living in Yellow herself, blogolebrity, and BFF to Guiliana Rancic) is one of my clients and YOU can be too. Did I mention that my services are FREE? As in they don't cost you a dime? Not even a penny? I kid you not. It's the greatest job on earth.
Confused?
In the words of Ricky Ricardo: "Let me 'splain."
I am piloting a concierge personal shopping program for Sears/Kmart/LandsEnd. As a Concierge Personal Shopper, I use shopyourway.com, a social platform for the rapidly growing Sears Shop Your Way loyalty program to create catalogs, recommend products, and share exclusive sales and discounts with my clients. I help people shop for anything from skinny jeans, to patio furniture, to a new dishwasher or mascara. And even though I make additional commission on purchases from SHC brands (Kmart, Sears, LandsEnd, MyGofer etc) I can input products from ANYWHERE on the web. Let's say my client is looking for brown riding boots: I'll find her options from Sears, but I'll also add cute pairs from DSW, Nine West, Zappos etc. I love that customer satisfaction and providing quality service are the top priorities of this company.
So, if you ever wished you could have your own personal shopper and stylist but never thought you could afford it, your wishing days are over. I'm here and I'd love to help you shop! Here is what the catalog view in my online storefront looks like:
Just a few examples of the catalogs I've created…
As your personal shopper you can contact me to help you with any of your shopping or styling needs. Looking for shoes to wear to your sisters wedding? Done! No time to price compare flat screen tvs? I'm on it. New vacuum in your future? Got it. Want to throw out everything in your closet and start over? Let's do it! I'll tell if you those pants are going to make your butt look big…I promise! The possibilities are endless – and you get all of these services for FREE.
Sears created this platform as an alternative approach to marketing. Corporate would rather pay real people instead of blowing millions on advertising campaigns. I love that I found my dream job and I don't have to charge for it. Sears writes my paycheck, not you. Does it get any better than this? I think not. I mean, who wouldn't want a FREE personal shopper to save them time and money? Especially one who is a fellow blogger and LIY lover? I mean come on, this is a win-win.
Yup…that's me! And that's a five star rating kiddos! You'll be in good hands.
Because I'm so excited about my new business, I am giving away a $25 Sears/Kmart gift card to one lucky LIY reader. To enter, simply sign up for my personal shopper services and leave a comment below telling me that you did. Easy. As. Pie.
Let's do this, shall we?
Here is the sign up process in explicit detail:
1. Go to: https://ps.shopyourway.com/personal-shoppers/jennifersanzo.invitation
2. Click the [Start Here] button.
3. Sign up as a Shop Your Way member.
4. Sign up as a shop your way REWARDS member so you can earn points to get FREE stuff. If you already have a Rewards account, you can provide your membership info by clicking the checkbox at the top of the form.
5. Click [I'm Done] NOTE: You are NOT DONE WITH THE PERSONAL SHOPPER MEMBERSHIP SIGN UP PROCESS
6. To become a client of mine, accept the terms and conditions by clicking the first box, leave second box blank.
7. Click [FINISH].
8. You will get a confirmation email and so will I.

9. Comment on this LIY post so you can be entered in the drawing for the FREE $25 Sears Gift Card.
I can not wait for us to shop together!
Thank you so much Erin for letting me share my business with all your fantastic readers! You made my day!
xoxo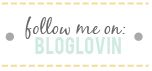 Founder and creator of LIY, Erin turned her dream of a hobby blog into a full-time career which she now runs alongside the LIY team! When not in front of her computer screen [with a La Croix or wine in hand] or in front of a mirror taking mirror selfies, you can find Erin spending time on the water, cuddled up with her two pups and husband most likely watching the latest Shark Tank episode, or getting lost in an easy beach read.