Just surrounding myself with some of the ladies that I love the most in blog land to bring you a chance to win $450 today. I know this is no $1,500 that has been given away in the past but it's still four hundred and fifty freaking dollars…for free. The last time I was handed money for just looking at a computer screen was…
well last week at work on pay day. But you know what I mean.
I do have a confession–I am over these large giveaways for the most part. HOWEVER. When the opportunity arises to team up with ladies that I admire (really truly I do) AND it gives you all the chance to win an amount of money that can make a difference in one of your lives, it makes sense. I hope you are cool with it. And if you aren't, I would suggest becoming cooler. Happy winning those dolla dolla bills y'all.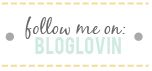 Founder and creator of LIY, Erin turned her dream of a hobby blog into a full-time career which she now runs alongside the LIY team! When not in front of her computer screen [with a La Croix or wine in hand] or in front of a mirror taking mirror selfies, you can find Erin spending time on the water, cuddled up with her two pups and husband most likely watching the latest Shark Tank episode, or getting lost in an easy beach read.