Hey kids–I am still very much in vacation mode but wanted to stop by for a second (or twelve) to say three things. First one being–hello. I would say I miss being here buuuuut that would probably be a lie. My heart belongs in a lounge chair right next to the pool with a drink in hand. Rather than thinking about blog posts, my head has been scheming on how I could make this whole laying by the pool with a drink in my hand more of a permanent thing instead of a once or twice a year thing. I'll let you know when I figure out a way.
Except to hear from me never on that one.
Second thing–word on the street is that Google Reader is going away. If you read my blog using this, it's time you start getting creative with other positions. I mean ways to read it. I would suggest the following:
Bloglovin // Facebook // Twitter
I would hate for you to miss out on a single post as they are all very imperative to your well being (or at the very least provides you with a good five minute time waster while you are sitting at work trying to do anything but work..not that I would know).
Third thing–it's Monday. This means one thing. Mondays with miss chic. Holler. So if you have been staying up on the latest fashion trends you would know one thing–Mod is in. I think this means black and white. And modern maybe? I really have no clue other than my magazines keep telling me it's in. In order to keep you up to date, we figured we should mod you out. Insert this pretty little chevron looking black and white dress. I should probably be in marketing with that excellent dress description, I know.
But really–check out this cuteness.
dress found here
To get yours for $35.50 just use the code YELLOW5 and it's all yours baby. Now through Friday.
I grant you permission to begin shopping now. You're welcome husbands.
I think that's all I've got for ya.
Time to soak up the last bits of all this hotel goodness while I can.
Talk soon lover beans. Mwaaaaaaaaaaaaaaaaaaaaaaaaaaaaah.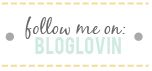 Founder and creator of LIY, Erin turned her dream of a hobby blog into a full-time career which she now runs alongside the LIY team! When not in front of her computer screen [with a La Croix or wine in hand] or in front of a mirror taking mirror selfies, you can find Erin spending time on the water, cuddled up with her two pups and husband most likely watching the latest Shark Tank episode, or getting lost in an easy beach read.