And just like that, I'm back.
It's the craziest thing how you can up and leave and be surrounded by warmth, sunshine, and all things glorious and then the next minute be back in snow, gray skies, and feel like you never even left. I had to remind myself like 23,228 times that I was on vacation just yesterday. I also had to remind myself 23,228 times that even though the weather sucks, this is home. And home isn't really all that bad after all.
Now don't get me wrong, I have started counting down the days that I will be back in the sunshine (Arizona…get ready), but for now I will delight in these awesome 40+ mph winds that slash right through me. "Delight" actually means secretly muttering bad words under my breath that I wouldn't type on this blog.
Anyhow, I've got about 10 loads of laundry and 5 suitcases to go through (remind me to tell you how much my husband hated me after the people at the airport informed him my suitcase was 16 pounds over limit for a 5 day trip…) Next time I'll only take twice as much as I need. Promise. With all this stuff left to do before I resume back into "normal" mode, I figured I'd leave you with a few outfit pictures from the trip. Enjoy.
Absolutely in love with both Gussy Sews and Castellammare Designs so make sure to check them out–both ladies make high quality products and I would recommend them over and over and over.
Well, I'm outta here. Babysitting and editing pictures is calling my name.
Peace out kitten britches.
*************************************************************
Gia is the adorable little New Zealander girl who started blogging when she was 13 years old. Say whaaat?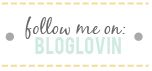 Founder and creator of LIY, Erin turned her dream of a hobby blog into a full-time career which she now runs alongside the LIY team! When not in front of her computer screen [with a La Croix or wine in hand] or in front of a mirror taking mirror selfies, you can find Erin spending time on the water, cuddled up with her two pups and husband most likely watching the latest Shark Tank episode, or getting lost in an easy beach read.