And that was just day one.
Needless to say we are having a good time so far–celebrating 58th birthdays (HAPPY BIRTHDAY DAD), soaking up the sunshine, touring mansions, walking through rose gardens, and of course–wearing mint colored jeans (by FAR the best part about vacation obviously..)
Hope you all had a great Thursday. I think it's Thursday anyhow? Whatever day it is, hope it was great.
Best thing that happened today?
Being walked in on by an old guy while going to the bathroom at lunch. If only you would've seen the man's eyes when I said hello.
Your turn.
Ready, Set, Go.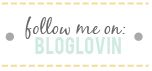 Founder and creator of LIY, Erin turned her dream of a hobby blog into a full-time career which she now runs alongside the LIY team! When not in front of her computer screen [with a La Croix or wine in hand] or in front of a mirror taking mirror selfies, you can find Erin spending time on the water, cuddled up with her two pups and husband most likely watching the latest Shark Tank episode, or getting lost in an easy beach read.