I think it it safe to say that I am very ready for Spring.
This may have dawned on me after I spent the past hour basking in all warm weather, sunshine filled, short sleeve wearing, frozen yogurt related photos. It is days like these where I ask myself why I haven't straight uprooted myself directly over to St John. To live. Forever. All of these realizations could have something to do with the fact that I have been cooped up in my house for the past 24 hours battling some type of "blah-ness". It's a real sickness, believe me. I am just so ready for some Vitamin D darn it. The winter is not doing it for me anymore. I mean yes, I still have my Christmas decor up (it's true. judge away..I am starting to judge myself) and sure, the snow can be awfully pretty to look at but COME ON SPRING. Even my dog just sits and stares at me with that "are we EVER going to get to leave the house again!?" look. I have started to look at her back with tears in my eyes and just say "I know Maggie. I know.." and then quick hide my head under the blanket in hopes that when I wake up I will see green grass again. The only hobbies to fill my time right now are laundry and watching The Bachelor. Both of which I just can't bring myself to do. It's all Tierra's fault. Anyhow. I am writing this in hopes that the good Lord above reads my blog today and knocks my face off with some sweet sunshine and 75 degree temps soon. DID YOU HEAR THAT LORD?
SUNSHINE. WARMTH. GREEN GRASS. SUNDRESSES. HOT AIR BALLOONS. WINE ON THE PATIO. PEDICURES THAT MATTER. ICE CREAM. ICE CREAM. MORE ICE CREAM.
It's true. The Winter has made me lose my mind.
Anybody else out there feeling my pain?
I am off to bash my head into the cement in hopes that it will make it feel slightly better than it does now.
The Advil just isn't cutting it anymore.
ps. One thing that didn't cause me pain this week was being featured on The Browse yesterday. Also known as "the blogging society at it's best". If only I knew posting pictures of me wearing heels with socks would land me on there, I would've done it ages ago. Chalk that one up to another lesson learned.
***************************************************
Today's featured sponsor is Pam from The Trophy Wife In Training.
Pam is a wife, mother, free spirit, and professional stick her foot in her mouth-er. I love those type.
She is not afraid to write about the hilarity's that come from being all three roles. Say for instance the time when she had to ask herself "is that sweat or urine?!" to her little one. Unfortunately it was the latter of the two. Pam also isn't afraid to write about all of life's biggest struggles such as: The burdens of marrying a super hot guy. I feel your pain girl. I can guarantee you will appreciate Pam's humor as she shares with you the ups, downs, and amusement of everyday life. I appreciate her willingness to be real in all situations.
Go pay those fancy little feet a visit now.
Blog//Facebook//Instagram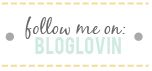 Founder and creator of LIY, Erin turned her dream of a hobby blog into a full-time career which she now runs alongside the LIY team! When not in front of her computer screen [with a La Croix or wine in hand] or in front of a mirror taking mirror selfies, you can find Erin spending time on the water, cuddled up with her two pups and husband most likely watching the latest Shark Tank episode, or getting lost in an easy beach read.