Just popping in real quick to show off a recent love of mine–ruffles. Naturally when I first received this sucker I thought I had to wait until Summer to wear it…that is until I took note of the "put a blazer on it" trend. So I did. I put a blazer on it. Which now has me singing.."if you liked it then you shoulda put a ring on it.." Anyhow. That sweet little ruffly top comes from Deloom which also houses some of the cutest selection of dresses ever. Ever ever. I may or may not have just ordered this scarf for myself as well (galloping giraffes say whaaaat). Here is a hint for you: apply code LIY2013 for free shipping. Holler.
So there we have it. I am way too excited for this Notre Dame game that is about to take place to sit here and keep on writing, so this is me..shutting up and resuming back to my "AHHH I AM SO EXCITED" state.
Bring on the food, drinks, and touchdowns baby.
Happy everything.
***********************************************************
Today's featured sponsor (rockstar) is Mae from Two Hoots & a Holler.
Oh, how you all have no idea how much I freaking love this woman. Mae and I have fortunately gotten to know each other quite well through blogging and are even in plans of conspiring a meet-up that involves writing, wine, Doritos, ice cream, and more wine (woop woop). Back to how awesome she is though. Mae's family consists of her kick a** (her words not mine) musician husband (no but seriously..I am obsessed with his album, Sean McConnell Midland…
download it now on iTunes
and fall in love with the song Novocaine asap) who cranks out music of his own AND writes songs for Rascall Flatts, Tim McGraw, you know-all those small names. The third member of their family is that beautiful baby up above
who they just recently adopted
. Abiella is dealing with cerebral palsey, feeding tubes, malnutrition, and much more. But oh the blessing she has been…
Mae is one heck of a writer with hilarious stories to share (like how she was on BET as an awkward teen). You can see more of her hilarious side here. I feel like I could write about her forever and I still wouldn't do her justice. I seriously love the shaz out of her. I suppose that means you just have to discover all that she offers over here? Please oh please do. She is one of the best in the blogging atmosphere, and no I am not just saying that.
Blog//Twitter//Instagram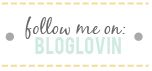 Founder and creator of LIY, Erin turned her dream of a hobby blog into a full-time career which she now runs alongside the LIY team! When not in front of her computer screen [with a La Croix or wine in hand] or in front of a mirror taking mirror selfies, you can find Erin spending time on the water, cuddled up with her two pups and husband most likely watching the latest Shark Tank episode, or getting lost in an easy beach read.