post modeled after this previous stream of thoughts…
Aha! The beginning of another blog post. I really don't like this whole first sentence business because the only thing I ever really want to say is "Hey girl heeeeeeeey". It's obnoxious.
Speaking of obnoxious, this Ja Rule station on Pandora is anything but. I am just waiting for Chingy to start bustin' his magic out of these speakers any minute. They don't make quality music like they did in the good ole days. Instead we traded Nelly in for Bieber.
Now Bieber fans are throwing eggs at my picture up above and everybody else over the age of 50 is googling "Ja Rule, Chingy, and Nelly." The thing is I don't even have a problem with Bieber, he just seems to be an easy target.
Oooooh Target. If only I wasn't trying not to spend $100+ tonight.
Oh hey!!! My asparagus looks like a zebra.
I wish asparagus came with zero side effects, I really do.
Slow motion just came on. Yesssssssss.
My mind just stopped thinking thoughts. This makes this post rather difficult to write.
I just wrote right instead of write. God bless America. Back to the point at hand, I swear they taught me in elementary school that it was impossible to not think a thought. Consider that a lie. Just like they said I would need to know how to do long division or what the chemical formula for formaldehyde is.
Psssssssh. Calculators and Google. Teach that shaz.
Oh crap. I never told my readers thank you for all of the sweet comments on my dad's post.
I still can't believe he asked me "why do I get so many comments on the blog post that I wrote and then you hardly get any?" I don't know dad. Why does asparagus make my pee smell? Oh yeah, speaking of my dad, look at these cute glasses I bought him once. Actually don't look at those, look at that pathetic little cute thing in the background sleeping on the table.
And I thought it was rude to have your elbows on the table….
I think I am going to frame Shawn's bowl sheet. That one piece of paper has provided more entertainment for me than anything else has in a long time. "Hey do you know where the bowl sheet is??!" "Huh? No" "BOWL SHEET! It was just right here!"
Now that we are on the topic of bowls, it should be noted that I am beyond pumped for Notre Dame to roll all over Alabama's tide Monday night. I am however more pumped that the game provides a legit excuse to make buffalo chicken dip, cocktails, and purchase a meat and cheese platter.
I should insert a picture of me and my better half now.
Now people think I am a lesbian. Awesome.
Is it weird that I feel like I now need to say "don't get me wrong..I love lesbians, I just love men more.."?
It's probably more weird that I made my husband take a million and ten pictures of me in four different outfits outside on Saturday when it was twenty degrees. Annnnd the fact that those changing of four outfits took place in a car…while people were around. Oh the things blogging makes us do….
On the bright side, they all turned out beautiful.
I should probably just quit while I'm ahead.
Except I think you had to be ahead at one point to make that sentence true…
Okay but really, I need to write about my featured sponsor now. I used to think featured sponsors were lame until I realized that the majority of blogs I read now were once sponsored features on somebody else's blog that I was reading. So take that featured sponsors, I freaking love you.
*******************************************************
Today's lovely little bit is Aunie from Aunie Sauce.
I feel kinda dumb even introducing her because I am just sure that most of you know her by now.
Aunie's blog is one of the first that I really started reading..the girl knows how to write, get married (as in, she recently tied the knot..yaaaaay for love birds), and is a master at creating the cutest hairstyles ever.
Not only that, but Aunie is a real girl who deals with trichotillomania and isn't afraid to address her struggles and how she helps overcome it. I'd like to think of Aunie as a breath of fresh air who has a space that always has you leaving feeling a little bit happier than when you showed up. Just head on over there and you will know exactly what I am talking about. Aunie, thanks for being an inspiration to me..seriously. xoxo.
Blog//Twitter//Facebook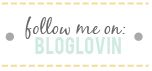 Founder and creator of LIY, Erin turned her dream of a hobby blog into a full-time career which she now runs alongside the LIY team! When not in front of her computer screen [with a La Croix or wine in hand] or in front of a mirror taking mirror selfies, you can find Erin spending time on the water, cuddled up with her two pups and husband most likely watching the latest Shark Tank episode, or getting lost in an easy beach read.