The end of a blogging week….Oh, how I am glad it is here.
I think we can collectively agree that it is okay to say "hey..I really don't feel like blogging today..kinda like I felt yesterday..and exactly how I will feel tomorrow too.." right?
I am not sure if it's the fact that I haven't started Christmas shopping yet and my brain is playing this game it likes to call "DON'T THINK ABOUT ANYTHING ELSE EXCEPT HOW YOU NEED TO GET YOUR ARSE IN THE MALL AND SHOP" (except instead of acting, I just keep thinking that same stupid thought). It could also be because E! aired a G&B marathon which finally allowed me to watch the arrival of my Godson, Duke.
Goochie goochie goo, I love you Duke.
On that same token, did anybody else notice how Bill was wincing and hiding behind Giuliana during the birth? It reminded me of how I will be when my baby momma gives birth. Sad but true.
Not as sad though as to what those babies are doing to their momma's you know what.
God bless you mommas. And your you know what.
Back to my lack of motivation. I know the true culprit. Three words for you: Pampered Chef Purchases. Y'all..I now own a freaking microwave potato chip maker.
The best part of it all is that it makes legit potato chips. In a microwave. This whole thing has been rather fascinating to me. Fascinating not necessarily as to how good they are, but the fact that I am 100% okay with getting all of my daily nutrition from a microwave.

Anyhow, all of this just to say excuse the lack of "AHHHH I JUST LOVE BLOGGING AND ALL OF IT'S GOODNESS" attitude, but it's the chips fault. Always food isn't it ladies??


When this happens, my blogging instincts tell me "just share some things you are loving at the moment!" and no, this does not mean a sponsored post people.
I genuinely like to share things even when I am not getting paid to do so. I also genuinely like sharing things when I do get paid to do so. Probably more so when I get paid because well, getting paid is fun.
Wait. I have to say something about this.
Is it weird to any of you that people get upset about bloggers making money off of their blogs?
Please slap me in the face if I ever start talking trash about you showing up to your job and expecting a paycheck from the hours you put in.
Blogging takes time people. It also makes my eye twitch.
Time and eye twitches. I better be getting compensated for that.
First up is my home girl Nicole. Nicole is the fabulous virtual assistant behind this blog
(that I under use like crazy at the moment..the girl is a genius).
Aside from doing my dirty work, designing blogs, writing her own blog, mothering the cutest little boy in the land of all boys, she is also now designing artwork for YOU to hang on your walls.
Not just any artwork though. Digitally designed shaz. Foxes, owls, quotes, oh my.
Props to you Nicole for putting your mad talent into play.
Next thing I'm currently loving is this band. Uncle Daddy.
I am a sucker for anything male that sings. And Taylor Swift. I love me some T Swift.
Anyhow, this band actually belongs to a blogger. As in a blogger married one of the band members. This obviously makes her the baddest blogger on the block. Go meet Carly now.
My personal favorite is Black and Yellow.
Go listen your hearts away.
And last but certainly not least, Christmas.
The festive drinks, fuzzy socks, the lights on the trees, little baby Jesus.
It just all makes my insides squirm and scream.
It also makes my eyes look extremely creepy but that's besides the point.
Three things I just had to tell you about right at this given moment.
I am off to go set my alarm for 5:45 am.
Something I like to call breakfast with the co-workers.
You know what. I just found out one thing I dislike about Christmas.
Breakfast that begins at 7 am.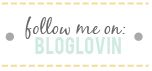 Founder and creator of LIY, Erin turned her dream of a hobby blog into a full-time career which she now runs alongside the LIY team! When not in front of her computer screen [with a La Croix or wine in hand] or in front of a mirror taking mirror selfies, you can find Erin spending time on the water, cuddled up with her two pups and husband most likely watching the latest Shark Tank episode, or getting lost in an easy beach read.