Obviously by now you are aware of the tragedy that took place today.
Precious beautiful innocent children….taken from this world all too suddenly.
All from an evil act of a single human.
Disgusting.
I think of the fear that had to be in those children's eyes as they heard the gun shots fire, the thoughts of how badly they wanted their parents by their side to protect them in that intense moment of fear, and now–the parents who are coping with the loss of their little one tonight.
It makes me sick to my stomach.
There is nothing that we can do to make what just happened seem "okay".
But we can show our support and love in ways that we know possible.
A few bloggers (thank you
Neely
,
Michelle
, and
Meg
) put together the following and I wanted to pass it along.
A day of silence to remember the lives that were taken.
Please read below and strongly consider joining in//donating//praying//etc.
*******************************************************

To the Blog World and Anyone Else who Wants to Help,
Yesterday, tragedy struck so many of us in ways we did not foresee. An elementary school and small town in Connecticut was shattered by a mass shooting. We knew we wanted to help and we came up with this:
On Tuesday, December 18th, there will be a blogger day of silence.
We will post the button and that's it. Please try to not post anything else that day if possible.
We are also raising money that will go to an organization in the memory of this tragedy. The organization is called The Newtown Family Youth and Family Services. Here is the official description of the support service we are donating to:
"Newtown Youth and Family Services, Inc. is a licensed, non-profit, mental health clinic and youth services bureau dedicated to helping children and families achieve their highest potential. NYFS provides programs, services, activities, counseling, support groups and education throughout the Greater Newtown area.

ANY DONATIONS MADE TO NEWTOWN YOUTH AND FAMILY SERVICES WILL BE DONATED DIRECTLY TO THOSE EFFECTED BY THE SANDY HOOK ELEMENTARY SCHOOL SHOOTING."


Please visit
THIS PAGE
to make your donation.
We can't imagine how they must be feeling, especially this close to the holidays. We would love for you to spread the word on your own blog, Facebook, Twitter, etc. Let's make a difference and use blogging in a positive way. Thank you in advance for participating.
Love,
The Blog World
p.s. If you would like to, copy-paste and repost any part of this, please do. Share on.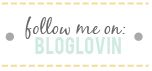 Founder and creator of LIY, Erin turned her dream of a hobby blog into a full-time career which she now runs alongside the LIY team! When not in front of her computer screen [with a La Croix or wine in hand] or in front of a mirror taking mirror selfies, you can find Erin spending time on the water, cuddled up with her two pups and husband most likely watching the latest Shark Tank episode, or getting lost in an easy beach read.