So usually I think Monday's post is the easiest post to write.
All you have to do is write about all of the fun weekend shindigs you participated in, make your life sound way more glamorous than it actually is, and so on.
However, today I hate writing Monday's post.
This may have something to do with the fact that the only "shindig" I participated in this past weekend was laying on the couch.
new couch at the lake cottage…we're in love. me and the dog that is.
I didn't eat anything exciting. I didn't even have a glass of wine. Nothing. I just laid there. Or lied there. Whatever the correct spelling of that tricky word is. I'm pretty confident I would have been taught this in Elementary school. I am also pretty confident that I don't remember most things I've ever been taught. Especially in elementary school. Cursive what?
The other sucky part to this post is that my vacation is now over. Done. No more.
And while I like my job, I like staying at home more.
Said every woman in America.
Unfortunately, I wasn't able to convince my husband during my time off that I am much better off not working. It might have something to do with that whole couch thing I mentioned up above, who knows.
So what else did I do on my week off you are wondering?
Well aside from nothing, I did start a few new projects.
One of which is a blog consultation program.
Holllleeeeer.
Details are coming on this so stay tuned.
I also did some laundry.
Hung out at Starbucks for hours on end.
Got caught up on my G & B episodes.
Dressed my dog up as a bumblebee. My niece decided she had to copy. Pssssh. So much for originality.
Thankfully her sister came up with a different idea and was the cutest little butterfly I ever did see.
wings. leggings. diaper butt. boots with the fur. i die.
Shopped at Miss Chic (new items have been added to the 50% off clearance sale).
And got sick.
this is my "I hate you stomach" face
Oh, and I also started this new trend where I wear the SAME outfit three days in a row, which may or may not have included these socks.
which reminds me..I really need to do a fashion post soon.
Yup, that about sums it all up.
Wait. One last thing. Those swans. They were back. And almost attacked. You think I'm kidding.
What you can't tell is that they were saying "I am going to eat your face off" as they swam near me.
So there you have it, my vacation in a nutshell.
I've decided, I am sticking to real vacations from now on…
picture stolen from this post…miss you St John.
Yeah, that definitely beats any couch.
Please tell me…did you do anything fun?
You can say no….it might make me feel better about the lamefest I participated in.
Speaking of lamefest…this girl is the exact opposite. seriously, just click on her. pronto.

ps. I realize that I said "Monday" a lot in this post and it is only Sunday. I don't really have anything more to add to this statement, but just thought I should make that one known.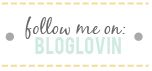 Founder and creator of LIY, Erin turned her dream of a hobby blog into a full-time career which she now runs alongside the LIY team! When not in front of her computer screen [with a La Croix or wine in hand] or in front of a mirror taking mirror selfies, you can find Erin spending time on the water, cuddled up with her two pups and husband most likely watching the latest Shark Tank episode, or getting lost in an easy beach read.