Oh heeeeeeeey.
So I'm pretty sure I'm supposed to write a blog post right now.
I'm also pretty sure I just spelled supposed supossed.
Except lucky for you spellcheck caught me.
God bless spellcheck.
So I've been busy this weekend.
Like literally have not been home an ounce…..which would explain why there are leftover potatoes and green beans still sitting on my counter. Sometimes cleaning up after yourself is SO overrated.
So what's been taking up all of my time you ask?
Well you didn't technically ask, but lucky for me I keep no secrets with you all.
I've been shopping. Shocker.
The husband and I thought it would be a good idea to make a trip to Ikea again this weekend to pick up a couple of beds that we saw last time but didn't buy. So what do we do? We drove 2 1/2 hours to Ikea to buy those beds. Only to find out that they were freaking sold out. SOLD OUT? Who does that? Ikea, that's who. Something about the thousands of people who go there on the weekends, I don't know. I may or may not have had tears in my eyes upon finding out. #firstworldproblems.
Don't worry I got over it once I remembered I would be tearing up the club later that night.
Definition of tearing up the club: Sitting at a table bouncing my head up and down while singing along.
My head knows how to get down with the best of em'.
It was the BEST time ever. That might be the two double rum and diets talking but seriously, it was.
This was the highest quality picture I was able to get from the evening.
Excuse the blur.
Immediately following this picture, The Rock hijacked my camera .
Did y'all know I was friends with The Rock?!
(this may or may not be the real rock…..it's up to you to decide…)
This last picture….well if I had a caption for it it would be something along the lines of…
"You know you are a loser when….."
That would be three of us video'ing the band.
THREE.
At one table. All at the same time.
Lord help us.
K, anyhow.
I've got some exciting news.
It's baaaaaaaaaaaaaaaack.
And today's it's looking finer than ever.
Check out this weeks deal……
If spikes and crosses don't scream fashionable I don't know what does.
You've got naughty and nice all mixed in one.
Wear em' together to confuse the daylights out of a male on whether you are naughty or nice…
or pair them seperately to let them know you really are a devil. I mean angel.
Remember to use the promo code YELLOW5 to receive both of them for a total of $20.50.
Gold or silver.
You decide.
Okay that's all I've got for you today.
I was going to annouce the winner of
this huge giveaway
but just remembered I don't feel like counting through thousands of entries at 10 pm.
That means you have one more day to get your hott cross buns entered.
I'm tired.
And tomorrows Monday.
Barf.
Have a good one kids.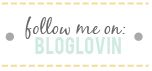 Founder and creator of LIY, Erin turned her dream of a hobby blog into a full-time career which she now runs alongside the LIY team! When not in front of her computer screen [with a La Croix or wine in hand] or in front of a mirror taking mirror selfies, you can find Erin spending time on the water, cuddled up with her two pups and husband most likely watching the latest Shark Tank episode, or getting lost in an easy beach read.