homemade chocolate chip cookies
gifts for my roomies this weekend
packing (also known as the worst word in the English language)
not pictured:
the giant bowl of mashed potatoes, cookies, and wine I just dominated for dinner.
at 9:15 pm.
good night world.
ps. follow me on instagram @livinginyellow to stay up on all of this madness.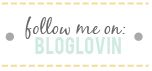 Founder and creator of LIY, Erin turned her dream of a hobby blog into a full-time career which she now runs alongside the LIY team! When not in front of her computer screen [with a La Croix or wine in hand] or in front of a mirror taking mirror selfies, you can find Erin spending time on the water, cuddled up with her two pups and husband most likely watching the latest Shark Tank episode, or getting lost in an easy beach read.