I just love me some story time.
So this past Saturday I am at home barreling through my emails (six hours doesn't exactly translate to barreling but whatevs) and my doorbell rings. I always get excited when my doorbell rings and I am at home all alone. Apparently overly excited because the last time this happened I invited the guy inside to eat dinner with me and proceeded to accidentally show him where we keep all of our valuables. That's a joke. I only showed him where all of the valuables are hidden.
WHAT COULD BE BETTER THAN AN AFTERNOON ALL ALONE AND UNLIMITED CHOCOLATE BARS TO EAT?!?!?!
So I told her I wanted to buy four. The only reason I didn't buy eight was because I knew going into the deal that I was going to have to pay with all quarters. I mean sure, I may have went to the mall once with $86 in change and bought nine shirts (true story), but I was pretty confident this girl's money pouch only had room for sixteen quarters. No more, no less.
I inform her that I have to pay with all change, so to please excuse me while I go round up all of the quarters that I can find.
She laughed at me like I was eight. I should've known then…..
I bring back my four dollars in quarters, hand it over, and then all of a sudden she starts to walk away and say "Thank You!" Uhhh. Hold the phone. I need my candy bars I inform her. "I already gave them to you" she quickly exclaims. Naturally I make her re-trace every footstep with me throughout my house to prove to her that I did not have the candy bars. She still doesn't believe me.
I tell her to count all of the bars in her box one by one and do the math to see if she has four extra candy bars. She counts. She sticks to her guns and says some rehearsed line of "Nope, It looks like you already have them.." And before I could make her count a second time, she is out the door thanking me for my money.
I was taken by an elementary hustler.
I couldn't even eat the rest of the day (well besides the frozen pizza I made for myself) because I was so distraught.
Needless to say, I am never answering my doorbell again.
Well unless I have a strong craving for used wedding candy or have no need for the loose change lying around my house…..
Now if you will please excuse me, I am off to file a police report on the Chinese boy who won't stop touching me when I pick up my chicken fried rice. I could stop going in there, but that would be dumb. Home girl needs her chicken fried rice. Home girl just doesn't need her butt grabbed in the process. Well, unless Luke Bryan is working at the Chinese place. In which case, home girl needs her butt grabbed.
Any young hustlers or Chinese butt grabbers in your life lately? Do tell.
PS. If you are new here in the past few months, you should totally
go read this post
.
It kills me every time. Every single time.
PPS. Can we just all agree that these band aids are the bees knees?
Thank you so much to Amber for sending these my way. You are the cheese to my noodle.
I want to go like cut myself now or something.
And I never thought I would say those words……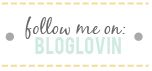 Founder and creator of LIY, Erin turned her dream of a hobby blog into a full-time career which she now runs alongside the LIY team! When not in front of her computer screen [with a La Croix or wine in hand] or in front of a mirror taking mirror selfies, you can find Erin spending time on the water, cuddled up with her two pups and husband most likely watching the latest Shark Tank episode, or getting lost in an easy beach read.