916.
That's the number of photos currently housed on my phone people.
This is 916 more than I ever thought I would have on my phone.
I used to be one of those naive idiots who would think
"I would never use my phone for a camera. That's what a camera is for.."
I also thought I would never find it necessary to Instagram every meal but that's another story for another day. Wait. Speaking of that, I discovered why America is obese last night as I was perusing Instagram. You see,
one of you
had to go post a picture of waffles filled to the brim with syrup.
What did I immediately want to go stick in my mouth?
Waffles with syrup. Or really anything I could get my hands on. Thankfully the only thing I had next to me was a glass of water..BUT…If waffles would've been in my house you better believe I would've been shoving those down my throat faster than my dog can turn in circles when I pull the cheese bag out of the refrigerator.
So that's the secret weight loss trick you have all been searcing for.
You wanna stay skinny? Stay the heck away from Instagram.
BAM.
Twenty pounds lighter just like that.
You're welcome.
Anyhow–I thought we would just take a nice little journey through my photos as of late.
If that doesn't tickle your fancy, well then you must not be very ticklish.
1. My latest and greatest obsession–
Cheerfully Charmed
. Their necklaces are just so..charming 😉
2. Naps. I dig em.
3. Just a pile of spaghetti noodles that decided to jump out at me one fine Friday morning and yell "Suuuurrrrppriisseee!" I just have the sweetest noodles living in my house.
4. 52 degree mornings. I dig those as well.
5. My most commonly assumed position. Wine in hand. Check. Phone in front of face. Check. Laptop on lap. Check.
6. I felt like I struck gold when I saw this display. I am in love with paper towels. No but really–they are my one true love. My shirt says so.
7. You want some good mac and cheese? Buy Kraft's Homestyle mac and cheese. It's as fattening and delicious as it looks.
8. You want a quick and easy way to start the love making process in your house?
Buy this and add some rum. Done and Done. You're welcome.
9. Baked Edamame. Aka the best thing you could put in your body. Just buy some Edamame beans–drizzle olive oil, Parmesan cheese, and salt & pepper over them, bake for 15 minutes at 350 and
waaa-la. You've got yourself a healthy little side dish folks.
10. Me. After a head scratch. I would be totally fine if this is how I always looked if it meant I was always getting a head scratch.
11. Showing off my jewels that little miss Brie made for me. Yes. She made that beautiful thing.
Now I don't know what's cuter. Her or the necklace?
12. Oh you know–just dominating 20 miles on a bike bath. NBD.
13. The view from our patio one morning. I was pretty confident they were having an emergency landing..turns out they were just getting started.
14. I should probably go necklace shopping.
15. My favorite position. On the back of a motorcycle baby.
16. Last but not least–If I'm going to get fat…you are too. Suckers.
Follow me on Instagram @livinginyellow.
I am off to go see what other wildly exciting things I can capture on my phone now.
Pajamas, couches, blankets, oh the possibilities.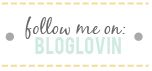 Founder and creator of LIY, Erin turned her dream of a hobby blog into a full-time career which she now runs alongside the LIY team! When not in front of her computer screen [with a La Croix or wine in hand] or in front of a mirror taking mirror selfies, you can find Erin spending time on the water, cuddled up with her two pups and husband most likely watching the latest Shark Tank episode, or getting lost in an easy beach read.