I could totally go for some pizza right now.
And a beer.
Or Two.
psssst. all you locals–pictures taken at a new brewery in Elkhart
Iechyd Da!
Good drinks, good food, good atmosphere.
Try it. Love it. Go back again.
I know I will be.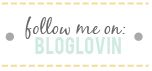 Founder and creator of LIY, Erin turned her dream of a hobby blog into a full-time career which she now runs alongside the LIY team! When not in front of her computer screen [with a La Croix or wine in hand] or in front of a mirror taking mirror selfies, you can find Erin spending time on the water, cuddled up with her two pups and husband most likely watching the latest Shark Tank episode, or getting lost in an easy beach read.