At least that is what my brain thinks this week.
Anything productive–Don't even think about it.
Laundry, Dishes, Cooking, Blogging. It all seems so boring.
Okay so the first three always sound boring, but blogging–never.
I am trying desperately to remind myself that the 4th is officially over. Its the 5th. Almost the 6th. Which is almost the 17th. My birthday. Don't forget it.
Okay so this is weird.
I'm editing photos right now of me and my family from a weekend or two ago and I'm getting all emotional. I mean tears are forming in my eyeballs. Why? #myperiod. That's why.
At least I'm in theme with the whole red, white, and blue thing for the Holiday.
You are right, that was disgusting.
God bless America.
Here are those pictures. Don't mind the first one where it appears that my niece is about to be thrown into the mouth of a monster. That's just how scary her father really is.
As so perfectly displayed in picture number two.
Gosh I love those freak shows.
Speaking of love….I am head over heels for the girl who is about to share herself with you all.
How creepy was that sentence? "head over heels…share herself"
K but seriously—Brie is my girl. So much so that I talk about her to my husband on the reg.
My heart holds a lot of love for her. She is beautiful. Sweet. Funny. Fashionable.
And not to mention has been through a heck of a lot this year. Even so, her spirit remains so great.
Here come those freakin' tears again. Not kidding. Hormones, I hate you.
Anyhow–I could just sit here and keep gushing about Brie and how she is one of my favorite ladies that I have met through blogging, but I will let you wow her with her presence.
*****************************************************
Hello all of you Living in Yellowers! I apologize to the grammar enthusiasts reading for that one. I'm ridiculously excited to be here today because Erin is pretty much the coolest ever.
I mean, seriously…she's hilarious, gorgeous, has the biggest heart, oh, and a rockin' bod. Anyways, I don't want to take up too much of your time so let's get started, shall we?
The name is Brie. Yes, like the cheese.
You can find me over at Sophistifunk where I blog about whatever my heart desires, but mostly things that I love.
This is including but not limited to:
Family…
Friends…
Fashion…
A fluffy pup named Zoey…
Fighting cancer (you can read more about that here)…
And last, but certainly not least…Colton. Too bad his name doesn't start with an "F."
Well, ladies (and gents), that's all I've got for you today. If you want to know more you'll just have to come on over here to my little corner of the blogosphere.
Do you like my necklace? I sure hope so, because it could totally be yours! Not only that, but I'll make it for you in whatever ribbon colors you'd like.
All you have to do is follow Sophistifunk in the next 5 days!
************************************************
I dare you to tell me you have met somebody cuter than her before.
You haven't so don't try.
That's a demand, not a suggestion.
Coming from the hormonal girl, I'd listen to me. Or else. 😉
PS. Love you. Every last 2,000 of you. SAY WHAT?!?! I know. I can't believe it either.
You know whats funny–back when I started blogging I would have thought a blogger with 2,000 "followers" would be somebody who knows the ins/outs/corners/short cuts of this whole blogging thing. I still feel clueless 97% of the time.
All that to say–there is hope for all of you.
Blog on bloggettes.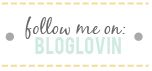 Founder and creator of LIY, Erin turned her dream of a hobby blog into a full-time career which she now runs alongside the LIY team! When not in front of her computer screen [with a La Croix or wine in hand] or in front of a mirror taking mirror selfies, you can find Erin spending time on the water, cuddled up with her two pups and husband most likely watching the latest Shark Tank episode, or getting lost in an easy beach read.