There is no part of this day that should include the word "work".
I am off to go sleep under my desk.
And set my phone status to "out of office".
Crossing my fingers that nobody notices.
July 4th, you were good to me.
Except the bottle of wine I found necessary to bring on the boat.
In 102+ temperatures.
You my friend, were not so good to me.
Happy sleeping working.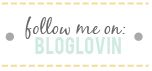 Founder and creator of LIY, Erin turned her dream of a hobby blog into a full-time career which she now runs alongside the LIY team! When not in front of her computer screen [with a La Croix or wine in hand] or in front of a mirror taking mirror selfies, you can find Erin spending time on the water, cuddled up with her two pups and husband most likely watching the latest Shark Tank episode, or getting lost in an easy beach read.