How to have the best martini club evening ever:
–Rent out a nail salon for just you and your friends.
–Bring in your own food and beverages
–Sit back and relax while the workers work their nail magic.
–Have a smiley face painted on your foot
–Pop a few cupcakes, pop a few bottles
–Admire each other nails
–Make a mental note do it all over again.
How not to have the best martini club evening ever:
–Spill an entire bottle of wine in your car on the ride home. Two weeks after having it detailed.
How to forget that you spilled an entire bottle of wine in your car:
–Look down at your pretty nails. And then pour yourself another glass.
Just thought I would pass along a few very important "how-to's" for you this fine Thursday.
Or Wednesday evening. Whatever day it is. Really, who is keeping track?
Happy day to you kitten britches.
ps. i love you martini club. and i love you readers. and nails. yes, i definitely love you most of all.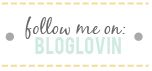 Founder and creator of LIY, Erin turned her dream of a hobby blog into a full-time career which she now runs alongside the LIY team! When not in front of her computer screen [with a La Croix or wine in hand] or in front of a mirror taking mirror selfies, you can find Erin spending time on the water, cuddled up with her two pups and husband most likely watching the latest Shark Tank episode, or getting lost in an easy beach read.