This is a sponsored post written by me on behalf of Marriott.com for IZEA. All opinions are 100% mine.
It's funny how the happiest time of the year also happens to be the most stressful time of year for most. We're all like "ooooooh it's all so great" on the outside and then on the inside we are wondering when in the world we can stop rushing around stores sweating our tails off while being knocked upside the head by that person who really wanted that TV for 19 cents less than it normally is. The Holidays really bring the best out in people ya know? Because it's easy to get caught up in all of the hype of things [or maybe not get caught up in the hype until December 24th when you find yourself downing a mini bottle of wine in your car parked in the Target parking lot eating a cheese stick cursing your horrible procrastination skills] I figured I would bring to you ten ways to de-stress during the holidays.
1. Get the heck outta dodge. This will always be my preferred solution for really any life situation. You want to be relaxed? Go somewhere relaxing. My go-to destination of choice is typically anywhere I can find a Marriott Resorts as they never cease to disappoint without spending a lot of money. Even better is during the Holiday season they offer a Pick Your Package Your Package program where you able to receive free spa treatments. resort credit, with your stay etc. Being stress free is as close as the nearest pool.


2. Hire somebody to wrap your gifts. Kids these days will do anything for a buck. And if you can't find a kid — remember my two favorite words…gift bag.
3. Eat. A lot. When has eating not made you feel better?
4. Wine. See number 3's explanation.
5. Do something nice for someone in need. The quickest way to take the focus off of your to-do list and lower your blood pressure is to bless the socks off somebody else. There is always somebody who needs something. Find a need and fill it.
6. Make your man happy. While we all know it is the woman who does 99.99% of the work during the Christmas season, no judgement men but seriously [shopping, gift wrapping, preparing the meal, cleaning up the meal, etc] we all know that he needs a break too. We know this because we like to receive nice gifts and without a break, your chances of getting one are slim. One idea is to use the Marriott Pick Your Package offer I talked about in numero uno where you could surprise your man with a free round of golf with your nightly stay. You're welcome in advance for however he chooses to say thank you.


7. Stare at your Christmas tree for hours upon hours. While you may end up blind, I guarantee you will be a happy blind.
8. Baths, baths, and more baths. Add in a few bubbles, a good book, and a plate full of cheese and you should be all set. Somebody please tell me I'm not the only one who takes plates full of cheese into the bathtub?
9. Speaking of baths, how about a massage? So yeah your man needs a break and all that jazz, but lets focus on the most important thing — you. While you send him off to the golf course, wrap yourself in seaweed. With the option of getting two 50 minute spa options at Marriott Resortsyou can double the pleasure, double the fun. Just be careful not to fall asleep — if you do it's like it never happened.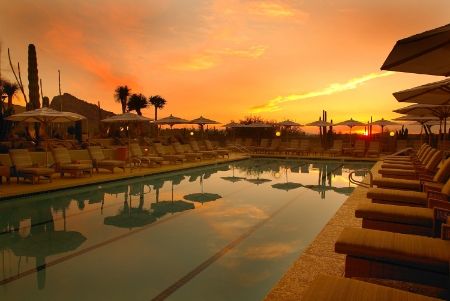 10. Have every bit of your shopping done at least ten days before Christmas. This means you have exactly 7 days to get this done. What are you waiting for, GO.
Founder and creator of LIY, Erin turned her dream of a hobby blog into a full-time career which she now runs alongside the LIY team! When not in front of her computer screen [with a La Croix or wine in hand] or in front of a mirror taking mirror selfies, you can find Erin spending time on the water, cuddled up with her two pups and husband most likely watching the latest Shark Tank episode, or getting lost in an easy beach read.