That's right. We are bringing happy hour to the blogging world. After way too much time of us not gathering together to drink, laugh, ask questions, have fun, and learn, it's happening. 2014 is the year for connecting right? If it wasn't, it now is, mark that down because it sounds good and like something we should do. The other week I was thinking about how fun it would be to have an ongoing happy hour in these blogging parts where we could gather together bi-weekly and hash out all things blogging (or I mean whatever) related. Do you know what happens when a bunch of heads come together? Things, that's what. And I don't know about you, but I am all for things happening. To make life really exciting I figured it would be fun for myself and another blogger to co-host these happy hours, switching out the co-hosts monthly. Here's how it will all go down:
1. Every other week or so there will be a Blogger Happy Hour that takes place via Google Hangouts. This means video chat which means we can actually see each other, hear each others voices, and not just type at one another. CAN YOU IMAGINE?
2. Each month the happy hour will consist of me + another blogger that I personally admire and want to learn from + up to eight of you! This means a total of 10 of us will be together on the video chat at one time. #party.
3. These chats will be around an hour long (if we are lucky, girls like to chat which means they may go slightly over an hour, NBD). The only thing required is that you show up with ears to listen and a mouth to talk. We prefer if you have a drink in hand, this can consist of water/tea/coffee/vodka/wine/rum/orange juice/whatever suits you, you have a question or three to ask, and you come prepared to learn, laugh, and learn some more. It's basically a free reign to ask anything blogging related that you would like with the opportunity to learn from 9 other bloggers right then and there.
4. The cost is $20 to attend. Think of it as a "mini-conference". You will obtain not only useful, beneficial information, but you will walk away with new friends as well. Collaborations could be made, new ideas could be born, honesty will be present, and a good time will be had.
5. Below are January's dates. I couldn't be more excited about January's co-host,
Helene In Between
. You may remember when
I talked about her here
. This girl is a gem in the blogging world and has so much wisdom to share (especially when it comes to creating a loyal community around your blog). Choose which evening suits you best (both take place at 9 pm EST) and book your spot. Remember, each Blogger Happy Hour is limited to 8 people only so book quickly because once it is sold out, it is sold out.
Does this excite you? I hope so because it does me! Let me know below if you have any questions and if you have ideas for future co-hosts, I'd love to hear who you want to learn from! Can't wait to get to know you on a more personal level. Cheers to Blogger Happy Hour! xo
**UPDATE: BOTH DATES HAVE BEEN FILLED–STAY TUNED FOR FEBRUARY'S DATES AND CO-HOST FOR YOUR CHANCE TO PARTICIPATE THEN! XO**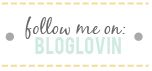 Founder and creator of LIY, Erin turned her dream of a hobby blog into a full-time career which she now runs alongside the LIY team! When not in front of her computer screen [with a La Croix or wine in hand] or in front of a mirror taking mirror selfies, you can find Erin spending time on the water, cuddled up with her two pups and husband most likely watching the latest Shark Tank episode, or getting lost in an easy beach read.