While I'm off cleaning my house climbing trees in the tropics I figured I would introduce you to my twin.
Long story short-we went to Chicago for the weekend. It was way too cold there so we flew off to Puerto Rico. We did not just take this picture in a museum exhibit. Promise. Nor did I just Google how to spell Puerto Rico. Double promise.
Speaking of twins though, during my time in the Caribbean I did find my
doppelganger
.
Unfortunately he decided not to come home with me so I mean whatever, I'm over it and have moved on. Which brings me to my next twin who I hope doesn't plan on kicking me to the curb anytime soon. All you need to know is we are two peas in a pod who do so many similar things it's scary. Allow
Julie
to explain….
Hi Living in Yellow readers! My name is Julie and I'm a lifestyle-meets-new-mama-blogger over at The Girl in the Red Shoes. Now that I'm a mom I kind of live vicariously through Erin. But in reality, we could totally be the same person. After all, we both couldn't live in a world without mac n' cheese.
We both know how to take a great selfie.
We have perfected the "squat and pose"
We know how to make living in cold weather look fun.
These kind of things tend to happen to us….and then we blog about them.
And clearly, we are both photogenic.
In reality, I'm a wife, full-time working mama, have the cutest one year old son Hudson, am a lover of teenage TV dramas (Pretty Little Liars and The Vampire Diaries anyone?), and somewhat of a DIY decorator. I would love for you to stop on by my blog and say hi! You can also find me on Instagram at girlintheredshoes. I promise not to post too many pictures of poop.
BLOG // INSTAGRAM // BLOGLOVIN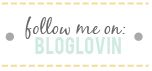 Founder and creator of LIY, Erin turned her dream of a hobby blog into a full-time career which she now runs alongside the LIY team! When not in front of her computer screen [with a La Croix or wine in hand] or in front of a mirror taking mirror selfies, you can find Erin spending time on the water, cuddled up with her two pups and husband most likely watching the latest Shark Tank episode, or getting lost in an easy beach read.