Every once in awhile you will meet somebody and you feel changed after minutes spent with this person.
It's funny because you don't even realize there are parts of you waiting to be changed and inspired until after it has already happened. Last year I attended
The Influence Conference
and I mean every word when I say it was one of the best weekends of my life. One of those reasons as to why it was the best weekend ever is this girl below. I'll always remember how our conversation went. Allow me to fill you in…
It's nearly midnight or some ridiculous time like this. I had gotten a combined 7 hours of sleep over the previous 48 hours. To say I was a little exhausted is to say that Channing Tatum is a little hot. I was a ton exhausted. And then I met
Annie
. Most everybody else at the conference had already retreated to their rooms but for some reason, here Annie and I were alone outside the conference rooms with nothing to do but talk. So that's what we did. She then proceeded to blow my ever loving mind. Have you ever just listened to somebody talk and all you can think to yourself is "wow–this girl. this girl's got it" even though you don't really know what "it" is. I'm pretty sure my mind just kept screaming the words "GENIUS! MOTIVATIONAL! OLD SOUL! GENIUS!" at me when talking to her.
During our conversation Annie mentioned that she would love to write a book. Of course I was in favor 110% percent as I had recently shared at the time that I would love to go down that path at some point in time. Except here's the difference between Annie and I. She did it. And she did it well.
Annie recently released her book
The Unfurling
where in her young age (22) she talks about how terrifying (and satisfying) it is living a life opened. Annie doesn't shy away from the topics at the top of her heart (singleness, faith, sisterhood, etc) and she does a beautiful job of writing it all out in her first book.
In a letter to her sister she writes the following: "
I asked you between sips of my pumpkin spice latte if you felt
twenty somethings
had it all together, our hot mess neatly categorized by
color coordinated
tabs in a monogrammed planner. And you said yes.
But the truth is I sometimes feel like the conductor of the Hot Mess
Express, "next stop, Detroit, everybody off," because my inability to
color coordinate
my life in a monogrammed planner is not something I can handle
another person seeing. And the truth is, although seven years separate our life
experience and your quiet spirit perfectly foils my brash personality, I'm no
different than you.
I don't have my life together. I am afraid of sacrifice and generosity and
the life lived open.
And Sarah?
Most of all, I'm afraid I'll never get married."
Today Annie is giving you all 50% off her book (making it only $2.50) and is also giving one of you the chance to win you own copy! I am so glad I met this little lady and couldn't be more proud of what she is accomplishing in this season of her life. May we all be inspired by Annie and the good words she is putting out there!
a Rafflecopter giveaway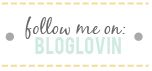 Founder and creator of LIY, Erin turned her dream of a hobby blog into a full-time career which she now runs alongside the LIY team! When not in front of her computer screen [with a La Croix or wine in hand] or in front of a mirror taking mirror selfies, you can find Erin spending time on the water, cuddled up with her two pups and husband most likely watching the latest Shark Tank episode, or getting lost in an easy beach read.