So I know that this week is Thanksgiving and all but can I just give it up for Christmas for a second?
Now I like eating and stuff, but I really like decorating for Christmas. Like a lot. I'm one of those obnoxious girls who doesn't shut up about how much she loves Christmas trees from November-March. I'm sure it doesn't get old to my husband who hears how glorious it all is at least thirteen times a day. Because we have been doing some updates to our house I figured I would give a new and improved Christmas decorated home tour. Without further ado….
Merry & Bright Sign: SweetPea's Party// Use code YELLOW20 for 20% off
What about you? Are you all as crazy as I am and have your house covered in Christmas decor?
ps. Happy Thanksgiving!
pps. Is anybody else's Blogger account making your pictures look really distorted? What gives?!
ppps. I'm about to watch We're The Millers. I'm a little excited. And not just about seeing Jennifer Aniston nude.
pppps. I like men. But Jennifer Aniston nude? Who doesn't like that at least a little bit?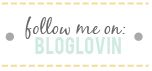 Founder and creator of LIY, Erin turned her dream of a hobby blog into a full-time career which she now runs alongside the LIY team! When not in front of her computer screen [with a La Croix or wine in hand] or in front of a mirror taking mirror selfies, you can find Erin spending time on the water, cuddled up with her two pups and husband most likely watching the latest Shark Tank episode, or getting lost in an easy beach read.