sweater (similar) found here
Popping in for a second or three from Arizona to share with you a recently discovered boutique that I have been oooh'ing and then oh my gosh-ing over since I found them. This sweater I fell victim to immediately after spotting it as I am sure you can understand why. It took everything in me to not bring it to Arizona with me, but knew that if I would it would be the only thing I would ever wear, thus making my vacation pictures rather boring (not to mention confusing as to what we did on what day). Anyhow, the boutique that I am talking about is
Avery Lane
and when I say you need to pay a visit, you need to pay a visit. I also feel the need to beg one of you to buy
this jacket
for obvious reasons.
Avery Lane has been kind enough to offer you 20% off your order with the code livinginyellow
. They have also been kind enough to give one of you lucky saps the opportunity to win $50 store credit. We call this awesome. Shop on sisters.
ps. Avery Lane Boutique always offers free shipping so that's pretty sweet too. Just thought you should know 😉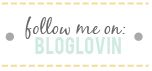 Founder and creator of LIY, Erin turned her dream of a hobby blog into a full-time career which she now runs alongside the LIY team! When not in front of her computer screen [with a La Croix or wine in hand] or in front of a mirror taking mirror selfies, you can find Erin spending time on the water, cuddled up with her two pups and husband most likely watching the latest Shark Tank episode, or getting lost in an easy beach read.